PH Chronicles: My Bloody Right-Heart Catheter on Christmas Eve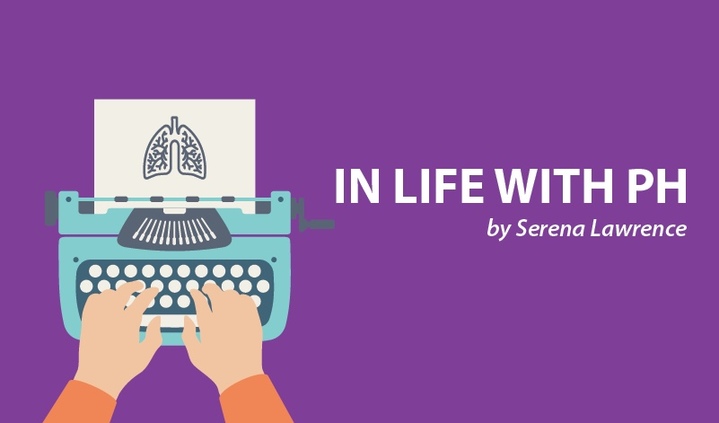 A right-heart catheter is considered the gold standard when it comes to properly diagnosing pulmonary hypertension. I was diagnosed on Dec. 21, 2013, and was told that I would need a RHC to get more accurate results of my pulmonary pressures.
My doctor told me to go home and "try to enjoy the holidays." I was handed a giant folder that reminded me of The Simpsons' episode, where Homer finds out he only has 22 hours to live after eating a poisonous fish at a sushi restaurant, and the doctor gives him a booklet that says "So You're Going to Die." At this point I knew my Christmas was going to suck, but at least I wouldn't have to worry about the RHC until after the New Year.
By the time I traveled home from my appointment, an RHC was scheduled for Dec. 24 — Christmas Eve. It was now official. Christmas was going to really suck.
I was rolled into the OR and the procedure took place. For my RHC I was given a shot that made my leg numb. I could feel the surgeon make a small incision in my groin that would lead to my pulmonary artery. An instrument to measure my pulmonary pressures was placed through my groin, and made its way up to my heart. I laid there awake, listening to everyone talk about their plans for the holiday.
After the surgery, I was rolled into a recovery room. My fresh PH medical file stated that I was a "suicide risk," so a nurse had to be with me at all times. She asked how I was handling things. My answer was "not well."
A few days prior, my PH doctor told me that "hope wouldn't help me, this isn't cancer" and that he had to "diagnose babies all the time that never had a chance to really live." While I understand his sentiment about the pediatric PH patients, his comment came off as pretty cold and callous. At 25, I barely felt like I had a chance to live. During my first appointment, my doctor actually wanted to keep me under watch after some comments I made to his very uninspiring speech. My mom said, "no friggin' way." The resident doctor in the room said I had a great family. (She was right.)
I was eventually rolled back into recovery, where my parents were waiting for me. For the procedure, I was given an injection of dye to help make my arteries and blood vessels more visible for the imaging taken during the procedure. The nurses recommended that I go to the bathroom as soon as I could stand up, because the dye can be a little hard on the body. I bravely stood up on my half-frozen, wobbly leg, and made my way to the bathroom. The nurses offered to help me, but I thought, "I got this."
I closed the bathroom door and sat down. Blood started shooting out of my leg like a horror movie. I don't "got this."
I opened the door and announced that I was bleeding. Just then, several nurses barged into the bathroom like a bomb squad. They pushed me back onto the toilet and held my groin, and stated that I needed to pee. "I really don't have to go, I can hold it until I stop bleeding," I pleaded. The nurses wouldn't take no as an answer, the dye needed to come out. The ringleader made everyone else leave the bathroom as she applied pressure to my groin while I sat on the toilet. I can only imagine the story she was going to tell her family over Christmas dinner. Not only did my day royally suck, but now hers did, too.
Once that fiasco was over, I went back to my hospital bed. Since my PH specialist was on holiday, his colleague and someone who was doing his fellowship came to discuss the results with my family and I.
My pressures were much lower than estimated from my echo. There also appeared to be no permanent damage done to my heart, which was very surprising considering the bad shape I was in. (For example, I could no longer shower or change my clothes.)
I asked the two doctors, who were much younger than my specialists, if my prognosis was different based on my results. With their answer, they gave me my hope back. These two young doctors were optimistic. Both had mentioned that a lot of my outcome would have to do with how I responded to treatment, but because of my age, they were very hopeful that I would do well. They had not let their years working as doctors, and working with PH patients, influence the answer they gave me. They treated me as an individual, with feelings and, maybe, even a worthwhile future.
Their hope was the best gift I received that year.
Note: Pulmonary Hypertension News is strictly a news and information website about the disease. It does not provide medical advice, diagnosis, or treatment. This content is not intended to be a substitute for professional medical advice, diagnosis, or treatment. Always seek the advice of your physician or other qualified health provider with any questions you may have regarding a medical condition. Never disregard professional medical advice or delay in seeking it because of something you have read on this website. The opinions expressed in this column are not those of Pulmonary Hypertension News, or its parent company, BioNews Services, and are intended to spark discussion about issues pertaining to Pulmonary Hypertension.