Patient Enrollment Complete in Phase 2 Trial of Ubenimex for Pulmonary Arterial Hypertension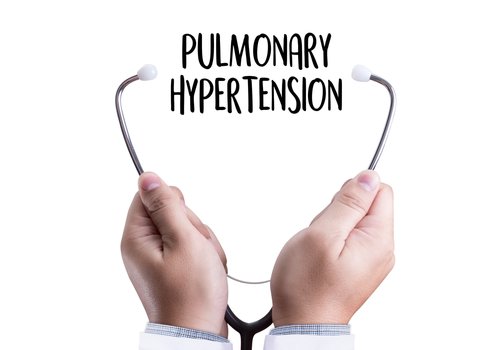 Patient enrollment is complete in a Phase 2 clinical trial of ubenimex as an add-on to standard therapy for pulmonary arterial hypertension (PAH), according to ubenimex's developer, Eiger BioPharmaceuticals.
Sixty-one patients at 45 sites in the United States and Canada have been enrolled in the LIBERTY trial (NCT02664558). The randomized, double-blind, placebo-controlled study is evaluating the effectiveness, safety and tolerability of ubenimex administered orally for 24 weeks. Patients in the trial have WHO Group 1 PAH scores.
Treatment with ubenimix, which Japan has approved under the brand name Bestatin, began in July 2016. Some of the patients who complete the 24-week treatment period will be eligible to enroll in an extension study that is under way. They will receive the drug an additional 24 weeks. The study will allow investigators to gather more data on ubenimix's effectiveness and safety.
The first patient completed the initial 24-week dosing in January and has moved into the extension phase.
A key goal of the trial is to see whether ubenimex can lower patients' pulmonary vascular resistance, which limits blood flowing from the right ventricle of the lungs to the pulmonary artery.
Another objective is to see whether the treatment can improve patients' exercise capacity as measured by the six-minute walk distance test. Still another goal is to see if ubenimex can improve patients' Borg dyspnea score, which assesses shortness of breath.
Ubenimex is a small-molecule, dual-inhibitor of two enzymes, aminopeptidase and leukotriene A4 hydrolase (LTA4H). The LTA4H enzyme plays a role in the formation of LTB, an inflammatory agent known as a leukotriene that is connected with the development of PAH.
"Despite multiple approved therapies which work primarily through vasodilation [the widening of blood vessels], PAH remains a progressive, life-threatening cardiovascular disease, and disease modification remains elusive," Dr. Joanne Quan, chief medical officer at Eiger BioPharmaceuticals, said in a press release.
"Our ability to over-enroll the LIBERTY study in less than one year at clinical sites across North America is evidence of strong interest among PAH investigators and patients to pursue a greatly needed novel mechanism to treat PAH disease," she said. "We look forward to completing the LIBERTY study and reporting results."
Results from LIBERTY are expected in the first quarter of 2018.
"The LIBERTY study represents a clinical translational effort with potential for disease modification in PAH," said Dr. Roham Zamanian, lead investigator of the study and director of the Adult Pulmonary Hypertension Program at Stanford University School of Medicine. "While currently approved vasoactive agents [which affect the diameter of blood vessels] have utility in the clinical management of the symptoms of PAH, they do not address the underlying inflammation which is an important signature of this cardiovascular disease. We have arrived at a moment of shift of therapeutic paradigm, where we may have a chance to realize a potentially disease-modifying approach."
Eiger BioPharmaceuticals hosted a lunch in New York City last week to discuss the need for new strategies for treating PAH. Scientists at the event discussed the role of autoimmunity and inflammation in PAH, the potential of disease modifiers, and the development of novel PAH treatments, including ubenimex.