Chloe Temtchine Concert Draws Thousands of Viewers and Attention to Pulmonary Hypertension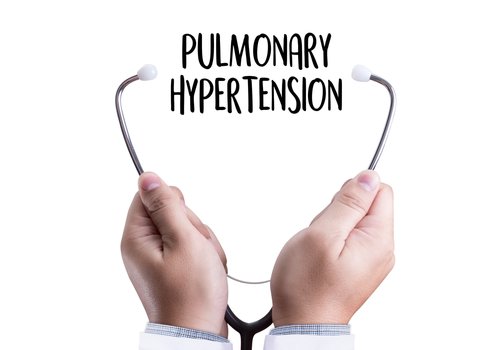 A live, online mini-concert starring Chloe Temtchine has drawn thousands of viewers while raising awareness about pulmonary hypertension (PH), a progressive, life-threatening disease. The Facebook Live concert, presented recently by the Pulmonary Hypertension Association (PHA), attracted 1,500 live attendees and served as the finale for PHA's World PH Day, the culmination of a month-long awareness drive, according to a PHA news release.
The concert was followed by a brief Q & A session with Temtchine — a famous vocalist, pianist and guitarist who lives with PH.
Temtchine, based in Los Angeles, has battled PH for almost a decade. She was misdiagnosed for five years and only got her diagnosis in 2013. Her fans have become accustomed to Temtchine's oxygen canister — which the singer calls Steve Martin. She serves as a PHA celebrity champion.
For the live concert, she debuted her new single "Rise."
Including the live attendees, Temtchine's concert and discussion session has received more than 4,500 views. During the live event, more than 239 people commented or asked questions and another 234 people engaged with PHA through Facebook emojis. More than 90 people shared the social media event with their friends.
PHA's May awareness drive included social media, digital advertising and celebrity support. PHA's ambassador Terrence J and celebrity Traci Braxton also took part in the initiatives and provided education about PH based on their own personal experiences.
Terrence J participated in the campaign by using social media messaging and digital public service ads (PSAs) that included a video posted on YouTube and Facebook that attracted more than 75,000 views. Traci Braxton helped by appearing in digital PSAs and an ad appearing in June on Amtrak's Northeast Corridor trains.
PHA is a nonprofit organization and the nation's largest PH patient and caregiver support group network, dedicated to early diagnosis, awareness and education programs, specialty care resources, and research to find ways to prevent and cure PH.
PH is a condition characterized by high blood pressure in the lungs, and it can lead to right heart failure if left untreated. Some PH symptoms are non-specific and usually involve shortness of breath, chest pain, and fatigue. Because symptoms can also be related to other diseases, PH is often misdiagnosed, leading to treatment delays. With a timely and proper diagnosis, PH therapies can improve patients' quality of life.