Online Resources for Pulmonary Hypertension Patients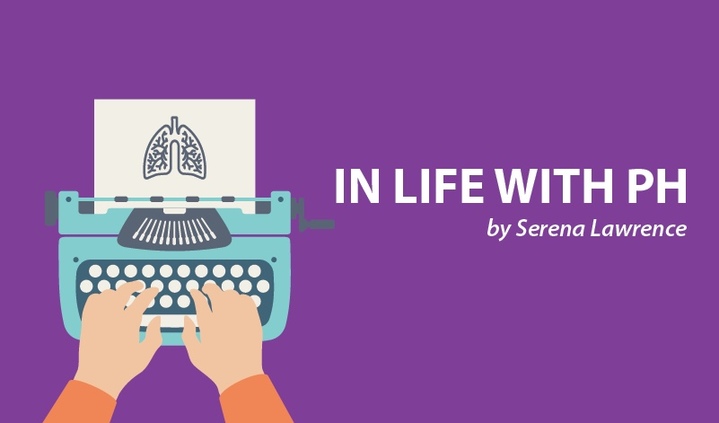 When you are first diagnosed with pulmonary hypertension, it can be difficult to find resources for online support. It can be hard to know where to look for support, or where to even begin. As someone who has benefited from the online pulmonary hypertension support community, I wanted to share a little list of resources and tips that might be of help.
Associations
One of the first things that I first learned is that there are various Pulmonary Hypertension Associations throughout the world. Many larger countries and regions have their own PH associations, because treatment can vary from place to place. The goal of most PH associations is to help raise awareness and funds for pulmonary hypertension, along with offering patient support through various outlets. Many associations offer endless resources, such as magazines, email news letters, a safe space to talk, low sodium recipes, and more!
Associations are a great place to start in terms of looking for support. They can help you find an in-person support group that's close to you, and help refer you to online groups.
Associations can also help answer questions regarding insurance, and help you find the closest PH center to you. If you donate to a local association, too, your funds will help the PH community that you live in.
Pulmonary Hypertension Associations Around the World
Austria
lungenhochdruck.at
Australia
phaaustralia.com.au
Belgium
ph-vzw.be
Canada
phacanada.ca
Columbia
hipertension-pulmonar.org
Czech Republic
pph.cz
Europe (used by number of European countries, especially those without own sites)
phaeurope.org
France
htapfrance.com
Germany
phev.de
Global
phaware.global
Ireland 
pulmonaryhypertension.ie
Israel
phisrael.org.il
Japan
pha-japan.ne.jp
Latin America
sociedadlatinahp.org
The Netherlands
pha-nl.com
Norway
pha-no.com
Romania
htap.ro (under construction)
South Africa
phsa.co.za
Spain
hipertensionpulmonar.es
Sweden
hjart-lung.se/lungor/diagnos-lungor/pah/
UK
phauk.org
Online Support
Online support groups are a great way to receive support from people who understand what you are going through. These online groups can work in ways that complement your regular group meetings, or even as an alternative for people who don't live close enough to a support group, or would prefer support only through online sources.
Some associations have their own chatrooms or affiliated Facebook Groups. There are a lot of different Facebook groups to help support the pulmonary hypertension community. Be sure to join the ones that interest you, and don't be afraid to leave the ones that you find of little benefit. Sometimes support groups can be crowded with messages and thoughts you may not find productive for where you are in your journey. If that is the case, please move on to greener pastures.
There are a lot of groups out there! Be sure to join a Facebook support group for the region you live in. It will have other patients with experience in traveling, medication, oxygen, treatments and doctors central to where you live.
Generation Hope
The Pulmonary Hypertension Association has a support group on Facebook called Generation Hope, which is geared toward young adults (late teens to 30s).  As someone who was diagnosed as a young adult, this has been one of my favorite online support groups. People there understand so many of the challenges young adults with PH face, and have been a great pillar of support for me. Many of the women in the group understand what it is like not to be able to have children, although some in the group have adopted! They also understand the obstacle pulmonary hypertension can place on relationships, careers, and schooling.
Here is a quick list of some Facebook groups that might interest you:
suPer Heroes: Long-Term Living with Pulmonary Hypertension
For long-term survivors of PH
The PH Men's PHight Club
For men with PH
Dealing with PH as a Woman
For woman with PH
Families of children with Pulmonary Hypertension
For parents and caregivers to children with PH
Speak to a Mentor
Before I joined an online group, I reached out to a mentor offered through PHA. Through this mentor program, I was able to connect with a young adult named Brit. We had similar interests, and a similar diagnosis stories. She overcame a lot after her diagnosis, and hearing about how well she was doing now provided me with a lot of hope during a very dark time. I am really thankful to her, and Generation Hope.
You can find a mentor to connect with based on PH type, topics of interests (such as medication, oxygen, depression, etc.,) caregiver mentor, age, and gender. They also have mentors who speak Spanish.
Do you have any online support sources that you would add to the list? If so, please leave your suggest in the comments for other readers to learn about.
Note: Pulmonary Hypertension News is strictly a news and information website about the disease. It does not provide medical advice, diagnosis, or treatment. This content is not intended to be a substitute for professional medical advice, diagnosis, or treatment. Always seek the advice of your physician or other qualified health provider with any questions you may have regarding a medical condition. Never disregard professional medical advice or delay in seeking it because of something you have read on this website. The opinions expressed in this column are not those of Pulmonary Hypertension News, or its parent company, BioNews Services, and are intended to spark discussion about issues pertaining to Pulmonary Hypertension.