Medicine and Big Data: the Future of Clinical Trials and Discoveries in PH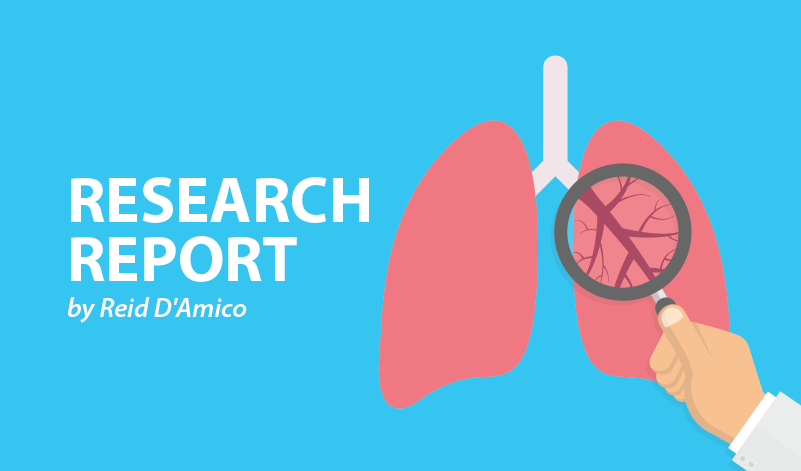 In the age of big-data large computational power, scientists are hovering over a wealth of information that can unearth the next generation of medical discoveries and therapies. When patients visit a doctor, their information is often stored as an electronic medical record. If the document is thorough, every blood test, vital measurement, diagnosis, and treatment plan is found in that one file.
To patients and doctors, these numbers serve as a way to monitor disease. But to scientists, these numbers serve as data. Over years, the personal electronic medical records continue to grow with notes and measurements that can help scientists study the unknown questions for diseases like pulmonary hypertension (PH).
For example: What makes one PH patient healthier than another? Why does one patient see no improvement from this medication, but another patient see tremendous improvement? By matching patients' medical records with their genetic information (DNA), scientists may be able to find answers to these questions.
We know that the complex landscape of what causes PH plays an obvious role in biological variability. Even within the pulmonary arterial hypertension (PAH) community, we see different strategies on how to approach disease treatment. However, within the population of patients with PH, we sometimes see individuals who stand out. They may live longer and require less medical intervention. With the ease of access of mass data storage, we can now begin to understand these differences by digging into thousands of patients' electronic medical records.
Unlike a typical clinical trial that requires an intervention, forms to release a patient's medical record in a de-identified format pose little to no risk while offering unprecedented advancements in research. A study setup can be quite simple: Scientists can record PH patients within a certain population, or who have a certain outcome.
From there, we can begin to create cohorts, or groups, based on what we'd like to study. We can stratify the patients who live longer or respond to a treatment well, and begin to see if there is an underlying genetic association. If we can find these links that may cause increased patient survival, we can start to think about how to harness that association.
For example, how do we make these "less healthy" PH patients more like the healthier PH patients? Clinical trials may be born out of human findings first, before being verified in a research lab.
The pulmonary hypertension community is not new to clinical trials. Many of the medical advancements in PH are a direct result of the willingness of patients to participate. Fortunately, the use of a patient's electronic medical records will require no intervention, and will only require a few consenting forms and a blood sample.
Clinics and universities across the U.S. are creating platforms to access the data within the electronic medical record. This technological advancement represents a profound, original road map to understand human disease, with the results benefiting more than just the PH community.
***
Note: Pulmonary Hypertension News is strictly a news and information website about the disease. It does not provide medical advice, diagnosis, or treatment. This content is not intended to be a substitute for professional medical advice, diagnosis, or treatment. Always seek the advice of your physician or other qualified health provider with any questions you may have regarding a medical condition. Never disregard professional medical advice or delay in seeking it because of something you have read on this website. The opinions expressed in this column are not those of Pulmonary Hypertension News or its parent company, BioNews Services, and are intended to spark discussion about issues pertaining to pulmonary hypertension.