Having Hope Saved My Life Before Major Surgery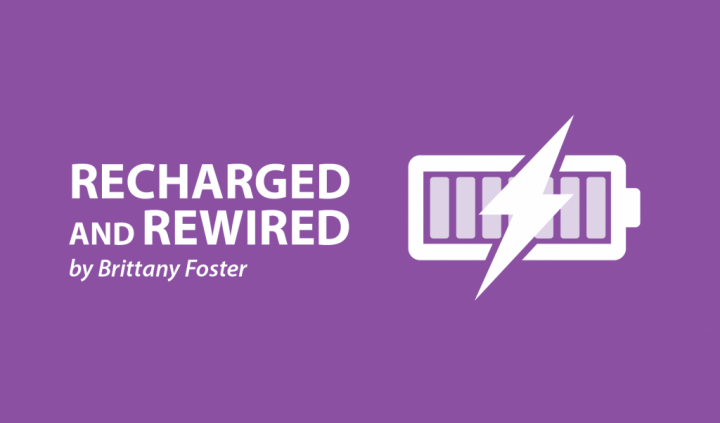 A month ago, I wasn't sure when I would be writing again. I wrote my last column prior to a life-changing surgery, hoping that it wouldn't be my last post. Three weeks ago, I was heading into the biggest surgery I can remember having. I was praying to whoever was listening that this would change my life for the better. I had to trust two surgeons and put complete control in their hands. This was the scariest leap of faith I've ever taken. Three weeks later, I'm beyond grateful that I gave up control and held onto hope for better days ahead.
I woke up from surgery getting a lot more than I bargained for. What I thought was a major heart surgery to release compression from my esophagus turned into much more than expected. Surgeons divided two parts of my circumflex aortic arch; rotated and moved my esophagus and moved my aorta; released compression on my pulmonary artery; and cleared out fibrous tissue surrounding my trachea.
I went into surgery with the goal of being able to eat and drink again. Not only was I able to drink and keep down liquids hours after I woke up, but also I was able to exhale fully without feeling tightness in my chest and to breathe more deeply than I have in years. The first thing I said after waking up from surgery was, "Look, I can actually breathe out!"
As clichéd as it sounds, I actually find myself having to blink my eyes a few times every morning just to make sure I'm not imagining this outcome. In the first few hours after waking up from surgery, I thought I was stuck in a really good dream. I eventually realized that it was my own reality. I recall having tears in my eyes as I drank my first cup of water in five months. Prior to surgery, I wasn't able to hold anything down by mouth and was dependent on a PEG tube. After the surgeons saw the degree of compression to my esophagus, they told me it was miraculous that I was able to swallow.
Multiple times while I was in the hospital I heard doctors and nurses say, "I don't know how you made it as long as you did." The only explanation I can give them is that I had hope. I knew that I was in a terrible state of physical health. I knew I was underweight, had been malnourished for months, and was using every ounce of strength I had left in my body. I felt more exhausted in the last five months than I had ever felt in my life. A large part of me was scared, depressed, and anxious. I questioned my own strength more than I believed in it. Through all of the physical and emotional pain that I battled with, however, I never lost the hope that this would get better.
I met with surgeons who heard me, believed me, and reassured me that this was only temporary. The only thing that got me through the final weeks before my surgery was knowing that this could all be over soon. After meeting with the surgeons who would save my life, I had restored strength, even though I was at my weakest.
Mentally, I held onto the belief that somehow, even though it seemed impossible sometimes, I would get through this. I surrounded myself with people who loved me and reminded me of how strong I was every single day. I vented my emotions and feelings to my therapist, doctors, family, boyfriend, and friends. I had a group of people who believed in me on the days I lost faith in my strength.
Having hope is what saved my life. I had to stop doubting things would get better and had to believe that they would. "Hanging in there" for just a few hours more during a day and refocusing when it felt like too much helped me out of my darkest times. These past few months taught me to never lose faith in how much I can endure. My hope in what was to come was stronger than my doubts.
***
Note: Pulmonary Hypertension News is strictly a news and information website about the disease. It does not provide medical advice, diagnosis, or treatment. This content is not intended to be a substitute for professional medical advice, diagnosis, or treatment. Always seek the advice of your physician or other qualified health provider with any questions you may have regarding a medical condition. Never disregard professional medical advice or delay in seeking it because of something you have read on this website. The opinions expressed in this column are not those of Pulmonary Hypertension News or its parent company, BioNews Services, and are intended to spark discussion about issues pertaining to pulmonary hypertension.