Pulmonary Hypertension Survival Rates Vary with Cause of Disease, German Study Finds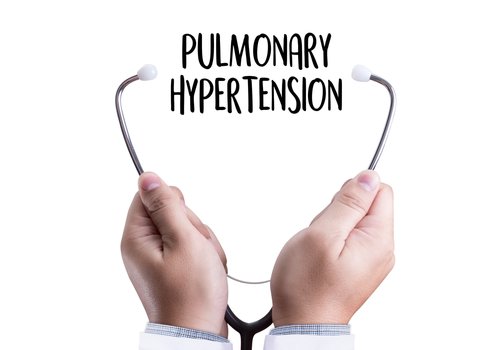 Information from a pulmonary hypertension registry at Germany's University Hospital Giessen indicates that patient survival rates vary with the cause of their disease.
Researchers published the results in The Journal of Heart and Lung Transplantation. The study was titled "The Giessen Pulmonary Hypertension Registry: Survival in pulmonary hypertension subgroups."
A severe condition that worsens with time, PH can result from a number of disorders. Based on its cause, it is classified into five subtypes. With the exception of one subtype — pulmonary arterial hypertension, or  PAH — there is lack of information on survival rates.
Researchers decided to do a comprehensive single-center study to determine the survival rates of PH subgroups who had not had a lung transplant.
Until October 2011,
The study covered 2,067 patients with varying causes of PH. Six hundred eight-five had PAH; 546 had PH due to lung diseases — mainly interstitial lung disease and chronic obstructive pulmonary disease; 459 had chronic thromboembolic PH; 307 had pulmonary venous hypertension; and the cause of 70 patient's PH was either unknown or fell into a miscellaneous category.
Researchers assessed all participants' pulmonary artery pressure.
The team used the cause of patients' PH to divide them into subgroups. It then categorized them on their lung function, grouping them into modified New York Heart Association functional classes I to IV.
Researchers recorded the groups' differences in transplant-free survival during the 37 months' average that they followed the patients.
The team found significant differences between the one-, three- and five-year survival rates of PAH patients and PH patients whose condition stemmed from a lung disease. Eighty-eight percent of PAH patients were still alive after one year, versus 80 percent of PH patients whose condition arose from a lung disease. The three-year figures were 72 percent and 53 percent, and the five-year figures 59 percent and 38 percent.
Patients in the pulmonary venous hypertension subgroup also had worse survival rates than patients with PAH.
Researchers found a significant association between patients' age, gender, and exercise capacity and all subgroups' survival rates. The exercise capacity measure was the distance patients could walk in six minutes.
The team said those under 50 years old, women, and those who could walk more than 390 meters in six minutes were likelier to live longer.
Patients' New York Heart Association categories helped predict patients outcomes in all subgroups except those with PH stemming from lung disease.
"This is the largest single-center PH cohort reported to date," the team said. The overall survival of the entire group was 86 percent at one year, 67 percent at three years, and 54 percent at five years, it said, but "survival differed significantly between PH subtypes."
"Although NYHA [New York Heart Association] functional class is used commonly to predict the likelihood of survival, it was a less powerful predictor across all etiologic groups when compared with patients' age, gender" and six-minute walk distance, the team concluded.