New Omentin Study Sheds Light On PAH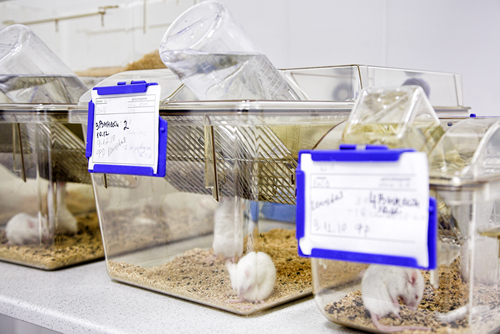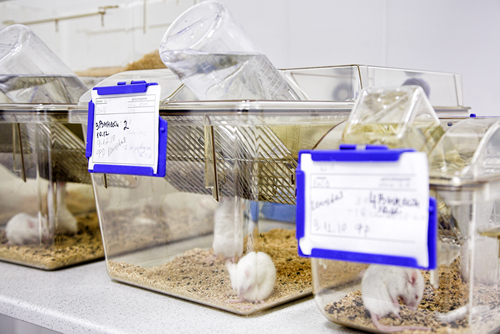 Omentin, an adipocyte-derived cytokine, is a potential novel candidate to treat obesity-related cardiovascular disease. Dr. Kyosuke Kazama and colleagues from the School of Veterinary Medicine, Kitasato University, Japan, have shown for the first time that long term treatment for 14 days with omentin inhibits vascular structural remodeling and abnormal contractile in rats with Pulmonary Arterial Hypertension (PAH) induced by monocrotaline. The researchers used monocrotaline (MCT) to induce PAH. MCT is a toxic pyrrolizidine alkaloid of plant origin that, when administrated in small doses to rats, causes vascular pulmonary lesions similar to those observed in humans with chronic pulmonary vascular diseases.
[adrotate group="4″]
PAH is characterized by chronic increase in PA resistance and pressure, which may result from respiratory and cardiac diseases. Overall, the disease has a poor prognosis. While there are some drugs available to treat PAH, such as a tyrosine kinase inhibitor (imatinib), prostacyclin, endothelia receptor blocker and phosphodiesterase-5 inhibitor, long-term treatment of the disease with some of the current PAH therapies, such as imatinib, cause several side effects. And because all of these drugs have different sites and modes of actions, they are normally given together clinically, as opposed to a monotherapy. As a result, researchers agree that there is an urgent need for more efficient drugs to treat PAH.
The investigators became interested in omentin after analyzing data from several epidemiological studies, as highlighted in a recent article entitled, "A novel adipocytokine, omentin, inhibits monocrotaline-induced pulmonary arterial hypertension in rats," and published in Biochemical and Biophysical Research Communications, where a negative correlation was observed between the levels of omen tin in the blood and incidence of obesity, type 2 diabetes, and hypertension. These researchers, in previous in vitro studies, have shown that omentin inhibited the increase of inflammatory processes, contractile reactivity and structural remodeling of the vascular wall, all of which contributes to hypertension development. Since omentin inhibits MCT-induced PAH through two main processes, vascular structural remodeling and abnormal contractile, the investigators hypothesize that it might be a potentially interesting molecule for developing drugs against PAH.
[adrotate group="3″]
A recent report has shown that patients with obstructive sleep apnea syndrome (OSAS), a pathological condition that can induce PAH and right heart failure (RHF), have decreased levels of omentin in the serum. Moreover, omentin shares many common biological effects with adiponectin, a member of good adipocytokine family. Adinopectin has anti-inflammatory, anti-vascular structural remodeling and constriction properties and recently it has been shown to inhibit the development of obesity-related PAH. Overall, these novel findings obtained by Kazama and colleagues reveal omentin as an attractive molecule to treat and develop drugs against obesity-related cardiovascular disease.