Researchers Uncover a Potential Non-invasive Test for Certain Types of Pulmonary Hypertension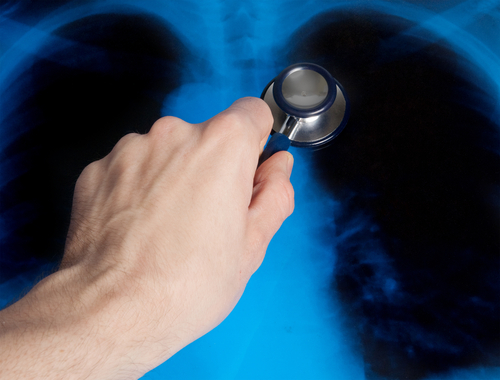 Researchers from the German Center of Lung Research (DZL), Hannover Medical School in Germany recently released findings from a study in which they investigated the theory that the capillary pCO2 (pcCO2) may help in distinguishing between idiopathic pulmonary arterial hypertension (IPAH) and pulmonary hypertension due to heart failure with preserved ejection fraction (PH-HFpEF). An improvement in making an accurate diagnosis between these two disease types could lead to improved treatment and patient outcomes. The study entitled, "Capillary pCO2 helps distinguishing idiopathic pulmonary arterial hypertension from pulmonary hypertension due to heart failure with preserved ejection fraction," was published in the most recent edition of Respiratory Research.
Background Terminology:
Capillary pcCO2: carbon-dioxide (CO2) blood-gas parameter value within the body's capillaries.
Ejection fraction: this type of heart failure is known as diastolic heart failure, and it refers to heart failure (HF) associated with normal or near-normal systolic function.
PH and Its Different Types:
PH, describes a group of debilitating idiopathic (of unknown origin) or co-morbid conditions that cause breathlessness, loss of exercise capacity and death due to elevated pulmonary artery pressure and subsequent right heart failure. It is a rare condition affecting 1 to 2 for every 1 million in the US and Europe.  According to the CDC PAH is more common among women, non-Hispanic blacks, and individuals 75 years or older.
[adrotate group="4″]
PAH is characterized by high blood pressure (BP) in the pulmonary arteries, which carry oxygen and blood from the heart to the lungs.  In healthy individuals, pulmonary arterial pressure should be approximately 25/10 millimeters of mercury (mm Hg); for patients diagnosed with PAH this pressure consistently exceeds 40/20 mmHg. This elevated arterial pressure causes the right ventricle of the heart, which supplies blood to the pulmonary arteries, to pump ineffectively. This means the right side of the heart has to work harder to pump blood around the body; leading to the condition's debilitating effects and the eventual pre-mature death of the patient.
The current classification system for PH is composed of 5 distinct conditions:
Pulmonary arterial hypertension (PAH)
PH due to left heart disease
PH due to lung disease and/or hypoxia
Chronic thromboembolic pulmonary hypertension (CTEPH)
PH with unclear multifactorial mechanisms
[adrotate group="3″]
Findings From the Study:
Diagnostic misclassifications are a common occurrence, as it may be difficult for a clinician to differentiate between IPAH and PH due to heart failure with preserved PH-HFpEF. In an effort to reduce the potential for a misclassification, the study investigators assessed the pcCO2 levels in 185 patients (99 with IPAH), to determine if it would be a useful non-invasive diagnostic variable to help distinguish IPAH from PH-HFpEF.
The results showed that pcCO2 was reduced in patients with IPAH in comparison to patients with PH-HFpEF, indicating that pcCO2 levels during a clinical evaluation may provide useful information in differentiating between both conditions.
When discussing the findings, however, the authors caution that "Our results may not be applicable to patients with additional confounders, which may affect pcCO2, such as morbid obesity or underlying lung disease. Also, further studies are needed to determine the value of pcCO2 in the diagnostic work-up of patients with PH."