Sildenafil Improves Pulmonary Hypertension Outcome in Premature Babies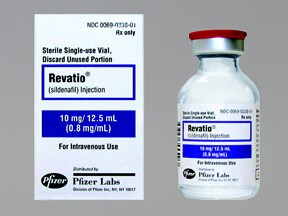 November is Prematurity Awareness Month, and in light of World Prematurity Day celebrated yesterday, November 17, Nationwide Children's Hospital shared with the pulmonary hypertension community the benefits of administering Sildenafil to premature newborn babies with pulmonary hypertension. Sildenafil is a phosphodiesterase-5 (PDE5) inhibitor more popularly known as Viagra, but PH patients prescribed with sildenafil are given FDA-approved Revatio®.
One of the most common complications observed in premature infants is inadequate respiratory function. Their breathing patterns are either too irregular, or they were born without adequate lung surfactant causing the lungs to collapse. These complications can cause pulmonary hypertension, which surprisingly can be managed with sildenafil. This drug works by inhibiting PDE5, which is a substance normally produced in the lungs that breaks down cyclic guanosine monophosphate (GMP), a substance responsible for arteries to relax and dilate. By preserving GMP, constricted pulmonary vasculature is able to relax and allow more blood flow.
[adrotate group="4″]
Dr. Edward Shepherd, the section chief of Neonatology at Nationwide Children's, said it is essential to restore adequate lung function as soon as possible in newborn babies, as states of hypoxia can retard brain development. At the hospital, about 1% to 2% of premature newborns receive sildenafil, which has greatly reduced PH-related mortality in the NICUs. Sildenafil itself is not FDA-approved for newborns, but is considered safe enough for use in the intensive care setting for those in critical condition. Dr. Shepherd states, "Caring for babies born prematurely is different than caring for adults or older children. We adapt what has been learned in adults and pediatrics for our very special, unique neonates. These babies' lives depend on medication that is reliable and can help lead them into a healthy childhood."
[adrotate group="3″]
In other news on sildenafil for PH, a report published in September detailed the treatment response of a patient with diffuse cutaneous systemic sclerosis, which caused her arteries to thicken, leading to PH. Her medical providers had evaluated her to have drastically deteriorating lung function, with a right ventricular pressure of 60 mmHg. After treatment with 50mg/day of sildenafil, the pressure was successfully reduced to 34 mmHg.