Stanford Pulmonary Hypertension Program One of the Best in US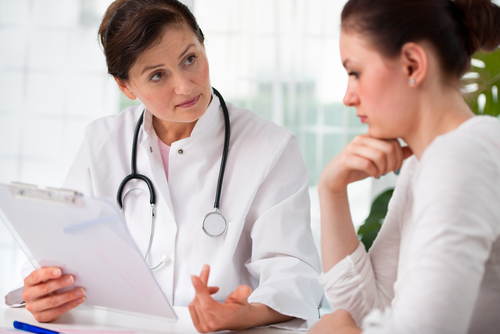 The Pulmonary Hypertension Association (PHA), the country's lead non-profit organization for pulmonary hypertension (PH), has just accredited the Adult Pulmonary Hypertension Program at Stanford Medicine as a comprehensive care center. This recognition and endorsement from the PHA makes the Stanford program one of only seven accredited programs in the United States, committed to providing top-quality and up-to-date comprehensive diagnostic and therapeutic services to patients with all forms of pulmonary hypertension.
Pulmonary hypertension (PH) is a serious and long-term cardiopulmonary disease, characterized by an abnormally high blood pressure in the pulmonary vasculature. This causes unoxygenated blood to back flow into the right ventricle, resulting in right sided congestion. Early symptoms are typically non-distinct, and are even misdiagnosed as COPD, but insufficient treatment can lead to a progressive decline in quality of life, and eventual heart failure.
[adrotate group="4″]
"We're very excited to be one of the first centers in the country to get this accreditation," said Juliana Liu, a nurse practitioner at the Vera Moulton Wall Center for Pulmonary Vascular Disease. "It's really a recognition for the work we've been trying to do for many years." She believes the center has earned this accreditation through its ability to provide quality evidence-based patient care to a broad spectrum of PH patients, and is proud to know that the PHA accreditation reviewers view the Stanford program as a model for other care centers to strive for.
Those who would like to set an appointment at the center may contact Stanford's Chest Clinic through 650-723-6983 (or 650-725-7061 for other concerns). After a consultation with a resident physician, the patient's referring physician will be updated on findings and recommendations, and will be closely involved in developing and carrying out treatment plans.
[adrotate group="3″]
In other PH news, a team of investigators at Bayer Pharma studied 504 patients with pulmonary arterial hypertension and found their total expenses for healthcare were reduced by 16 percent during follow-up, compared to the costs incurred at the start of the study. On average, these follow-up expenses totalled $98,243 each year, down from a baseline of $116,681. The researchers are looking at the initiation and maintenance of proper treatment as the chief factor behind this cost reduction.