SteadyMed Raises $12.2 Million To Advance PAH Therapy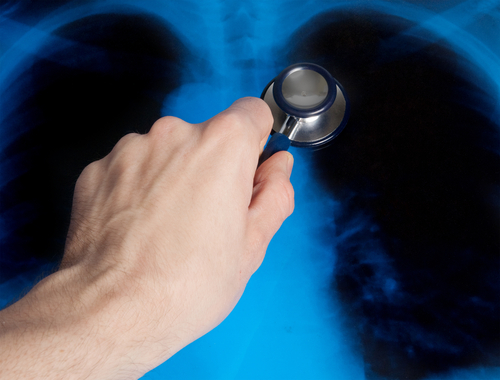 SteadyMed Ltd., an Israel-based pharmaceutical company developing and commercializing therapeutic candidates to address the limitations of top market products in treating orphan diseases, recently announced that it raised $12.2 million in equity financing to fund its PAH drug development efforts. The financing round was led by subsidiaries of Deerfield Management Company L.P. and Federated Investors Inc. SteadyMed's largest shareholders were also part of the financing.
William Slattery, who will be joining SteadyMed's Board of Directors, has also been an investor in both private and public companies seeking to advance therapeutic options such as the company's lead candidate Trevyent to treat pulmonary arterial hypertension (PAH). Therefore, the company sees him as a key asset toward advancing their PAH candidate.
[adrotate group="4″]
PAH, one of the five types of Pulmonary Hypertension, is an orphan disease caused by high blood pressure in the lungs' arteries, and still lacks viable treatments or a cure. SteadyMed's experimental drug Trevyent uses the company's proprietary PatchPump technology to administer a vasodilatory called treprostinil to treat pulmonary arterial hypertension. If approved, the new drug technology will offer patients a pre-programmed dose delivery system that will be prepared with the correct dose delivery rate and pre-filled with sterile, preservative free drug in a small, discreet, disposable and water resistant PatchPump. SteadyMed believes that the technology will improve patient compliance and outcomes.
[adrotate group="3″]
Jonathan M.N. Rigby, SteadyMed's Chief Executive Officer and President stated in a press release: "We are very pleased to have completed this latest round of financing, and I welcome Federated and Deerfield to our top-tier group of investors. This year promises to be an important time for SteadyMed as we take the necessary steps to file for regulatory approval for Trevyent™, our lead drug product candidate that utilizes our proprietary PatchPump™ technology in combination with treprostinil to treat PAH."
"I look forward to contributing to SteadyMed's mission, as a Board member and healthcare investor. This investment recognizes the clear potential of Trevyent for PAH and the benefit to patients that it may someday provide," said Mr. William Slattery.