Suppression of the TRPC1 Gene Could Prevent Hypoxia-induced Pulmonary Hypertension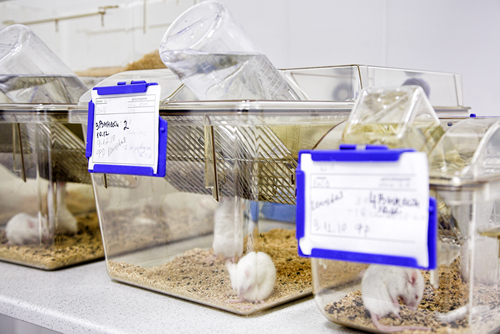 A team of researchers from Taiwan sought to understand if, by suppressing a gene called TRPC, they could prevent hypoxia-induced pulmonary hypertension (PAH) in a murine model of PAH.
The study entitled "Reducing TRPC1 Expression through Liposome-Mediated siRNA Delivery Markedly Attenuates Hypoxia-Induced Pulmonary Arterial Hypertension in a Murine Model," was recently published in the journal Stem Cells International.
PAH is a progressively severe and fatal condition that leads to significant morbidity and mortality due to the obliteration and/or degeneration of distal pre capillary pulmonary arterioles. As a result, PAH patients have on average 2.8-years of life expectancy post diagnosis. Treatments for PAH usually include long-term oxygen therapy or inhalational nitric oxide, vasodilators, calcium channel blockers, intravenous prostacyclin, and endothelin antagonists, and phosphodiesterase inhibitors such as sildenafil. However, these therapeutics have been found to provide a weak cost-effectiveness ratio, and/or serious side effects. Thus, to deliver appropriate treatment options for patients with PAH a deeper knowledge of the underlying basis mechanisms involved in the condition are crucially needed.
[adrotate group="4″]
A transient receptor potential cation channel gene called TRPC is important because it encrypts a light-activated ion channel in photoreceptors. TRPC can be activated multimodally with different mechanisms. Its mammalian homologs constitute a superfamily of cation channels which comprises 6 subtypes (TRPC1 to TRPC6), with studies indicating that these specific subtypes play an important role in regulating smooth muscle cell contraction and proliferation in the murine model of hypoxia-induced PAH.
The liposome-mediated nucleic acid delivery system is a virus-based method to transfer plasmid DNA/siRNA oligos into cells for overexpressing of interfering expression of specific genes. This method has been used in animals models to determine in vivo gene function and to evaluate the therapeutic efficacy of gene therapy.
[adrotate group="4″]
In this regard, the team of researchers led by Cheuk-Kwan Sun and colleagues from Taiwan, used Lipofectamine Transfection Reagent method to test if siRNA depletes TRPC1 protein expression, thus suppressing hypoxia-induced PAH in a murine model.
Findings from this study confirmed that RVSP and the expressions of TRPCs were significantly enhanced in a murine model of hypoxia-induced PAH and were markedly suppressed after siRNA-TRPC1 treatment. The authors' concluded that these findings may offer a therapeutic option for the treatment of patients with PAH refractory to conventional regimens.