Misconceptions About Pulmonary Hypertension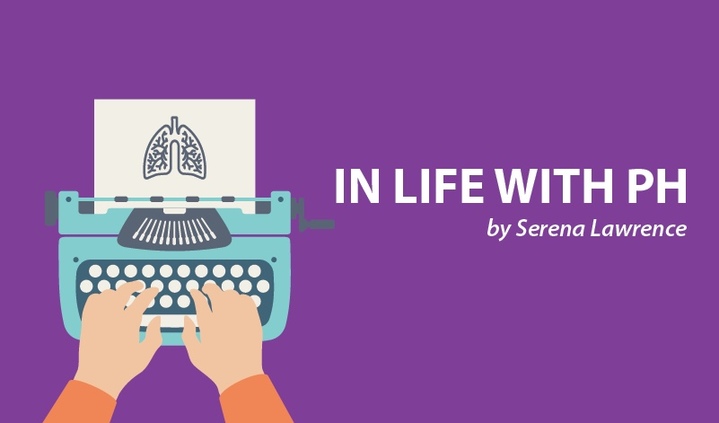 When I was diagnosed with pulmonary hypertension, I learned that it was a rare disease. I had never heard of pulmonary hypertension before my diagnosis, and I learned that none of the people in my life knew about the disease either.
For those who might want, or need, to know, here's some points to keep in mind:


1. Pulmonary Hypertension is Different from Asthma
A few of my friends tried to sympathize with me when I was diagnosed with pulmonary hypertension by saying, "I understand how you feel. I have asthma."
I've had asthma attacks, to the point where I was hospitalized for a week. From my experience, asthma and pulmonary hypertension are very different diseases, even though they both cause breathing problems. 

I am not trying to downplay the severity of asthma. Asthma can be a very dangerous disease, but generally, it is a manageable disease.
People know what asthma is, there are far more medications to help treat it. There are more specialists and doctors available who understand and treat asthma. Although it can be life-threatening, asthma usually isn't usually considered fatal. 

Growing up with asthma, I was never really afraid of what my future might hold health-wise. I was never afraid that my asthma might stop me from doing something. It never prevented me from being physically able do a routine task, have a career, move out, or have children. Unfortunately, pulmonary hypertension has done all of those things.
While asthma and pulmonary hypertension are both diseases that can make breathing difficult, it is important to remember that pulmonary hypertension is considered to be much more severe and life threatening.


2. My Lifestyle and Diet Didn't Cause Pulmonary Hypertension
Most people know what regular hypertension is. Most people do not know what pulmonary hypertension is, and how it differs from regular hypertension.
I found that after diagnosis, many people thought that I had done something "wrong" to cause my pulmonary hypertension. 

Some thought that my diet must have been bad, others asked if I smoked. (I never smoked a day in my life and was a vegetarian who tried to eat mostly healthy foods when I was diagnosed.)
Sodium can certainly make the symptoms of pulmonary hypertension worse, but my diet didn't cause pulmonary hypertension.
Bad karma from another lifetime did not cause my pulmonary hypertension, either. (I wish I was kidding, but multiple people have tried to blame bad karma from a past life on my diagnosis.)
3. Out of Sight, Out of Mind
I spent over the first year after being diagnosed with pulmonary hypertension on oxygen nearly 24/7. I remember several months after I was diagnosed, I finally went out to a coffee shop with my boyfriend. I was at a point where I could finally take my oxygen off for small spurts while sitting.
My boyfriend took a picture of me sitting without my oxygen and I shared it online. I shortly received nearly 50 messages from friends and family congratulating me on getting "better." That was an awkward conversation to explain to people — especially 50 times. 

Not everyone with pulmonary hypertension requires supplementary oxygen, and sometimes people only need it for various activities like flying, sleeping, or walking.
The absence of oxygen doesn't mean that someone's pulmonary hypertension has gone away.
4. Just Because You Can't See It, Doesn't Mean It's Not Real
Most people with pulmonary hypertension do not look sick. Even when I relied on oxygen 24/7 people looked at me with a puzzled face. I looked the same, minus that tank I was tethered to. If pulmonary hypertension is so serious, why do some of us look so good? (We're cute, we can't help it!)
Simply put, pulmonary hypertension is an invisible illness. Many people with pulmonary hypertension may look "fine," but the symptoms of the disease and the side effects from the treatment can range in severity from patient to patient. Unfortunately, many people equate how good you look with how good you must feel.
Having to explain how serious pulmonary hypertension is just because it's invisible can be very hurtful. Next time you see someone who looks "fine" using an accessible parking spot, don't question their right to park there if they have the proper permit. Not everyone who is disabled requires a wheelchair. In fact, not everyone who is disabled requires medical equipment!
I might look like your average 28 year old, until you need me to bend down to pick something up or go up a flight of stairs.
What is the biggest misconception someone has said to you about pulmonary hypertension?
Note: Pulmonary Hypertension News is strictly a news and information website about the disease. It does not provide medical advice, diagnosis, or treatment. This content is not intended to be a substitute for professional medical advice, diagnosis, or treatment. Always seek the advice of your physician or other qualified health provider with any questions you may have regarding a medical condition. Never disregard professional medical advice or delay in seeking it because of something you have read on this website. The opinions expressed in this column are not those of Pulmonary Hypertension News, or its parent company, BioNews Services, and are intended to spark discussion about issues pertaining to Pulmonary Hypertension.