Would You Wear a Badge to Let People Know You Have Pulmonary Hypertension?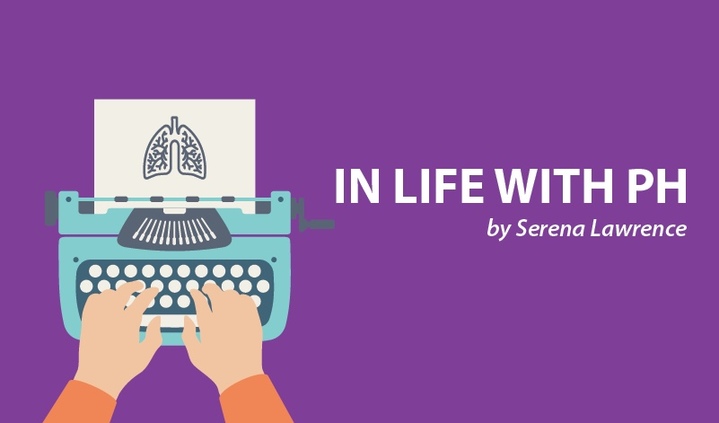 Would you wear a badge to let people know that you have an invisible illness, like pulmonary hypertension?
The Transport for London (TfL) is offering button-on badges to its riders with hidden health conditions. The badge reads, "please offer me a seat," in hopes of aiding those with conditions that making standing difficult. It will be part of a six-week trial, with 1,000 participants wearing the badge starting on Sept. 12.
TfL is beginning this program to provide more assurance to passengers with invisible disabilities. The agency will also help spread the word about this project through social media and customer information, in order to encourage passengers to be courteous toward those with the badges.
I think that raising more awareness for invisible illnesses, such as pulmonary hypertension, could really help educate the general public on what disability and illness can look like. Disability, illness and pulmonary hypertension can look like anyone!
The public buses where I live have signs displayed stating that certain seats should be served for people with disabilities. The sign, along with the reserved seats, both have a photo of a wheelchair. This symbol is used for any kind of physical disability, and displayed on bathroom stalls, parking spots, and even my accessible parking badge. The issue is, I don't use a wheelchair. The general public sees me come out of a car in an accessible parking space and looks confused, even outraged!
By continually using the symbol of a wheelchair to depict all illnesses and disabilities, we are reinforcing the idea of how disabilities should look. By using a wheelchair as an umbrella symbol for health conditions, we miss an opportunity to help educate the public about the validity of invisible illnesses and disabilities.
I personally would feel a little uncomfortable wearing a badge that indicates that I am disabled, but I also know that sometimes the badge doesn't make a difference. When I wear my oxygen, my badge is placed around my face. Standing on a bus driving over a bumpy road with nothing to hold onto sounds like it would be a little difficult for me to do with my condition. I would be more inclined to take the bus (something I haven't done since diagnosis) if I knew that I could secure a seat.
I would be concerned that strangers would still be cruel about my condition, as they have been in the past, if I wore a badge asking people to give me their seat because I have pulmonary hypertension. What if I had the badge on and was met with the same kind of comments and stares I get when I use an accessible parking space? It can feel pretty disheartening, and thinking about being trapped on a bus with someone who could potentially do that also sounds like a nightmare.
In an ideal world, we wouldn't have to wear buttons to get a seat so we could ride public transportation safely and comfortably. People would just be kind enough to offer if we asked, because they would understand that disabilities and illness can often be invisible.
Perhaps we could change the way society views disabilities by the changing the symbol we use to depict them.
Source: http://www.bbc.com/news/uk-england-london-37222554
Note: Pulmonary Hypertension News is strictly a news and information website about the disease. It does not provide medical advice, diagnosis, or treatment. This content is not intended to be a substitute for professional medical advice, diagnosis, or treatment. Always seek the advice of your physician or other qualified health provider with any questions you may have regarding a medical condition. Never disregard professional medical advice or delay in seeking it because of something you have read on this website. The opinions expressed in this column are not those of Pulmonary Hypertension News, or its parent company, BioNews Services, and are intended to spark discussion about issues pertaining to Pulmonary Hypertension.