How to Support a Friend with Pulmonary Hypertension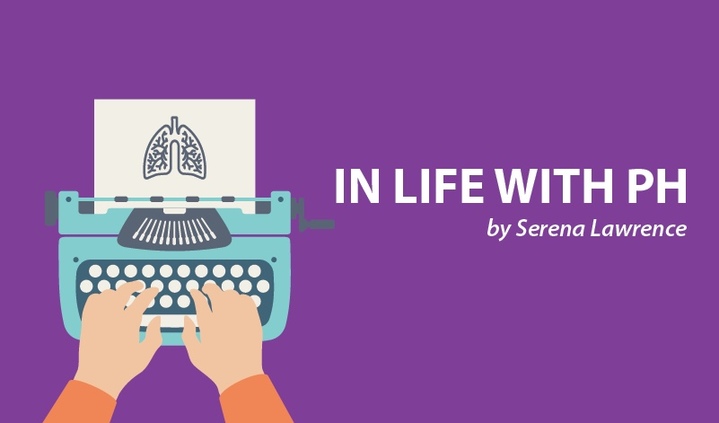 When I was diagnosed with pulmonary hypertension, a lot of friends and family left my life. I heard from some that they simply didn't know how to handle my diagnosis, or the situation. I understand that it can be difficult to support anyone through a serious diagnosis, such as pulmonary hypertension. Being the friend, partner, and parent of someone with pulmonary hypertension doesn't come with an instruction manual. It can be difficult for other people to know what to say, or how to support me. Unfortunately, the kind of compassion and patience that is often required to help support a friend through their pulmonary hypertension diagnosis is not universally taught.
I want to share what I have observed through my own friendships, in hopes that it can provide some insight to anyone who isn't sure what to do or say to friends with pulmonary hypertension. Illness can be a difficult thing to face, both for patients and their support system.
1. Sometimes lending an ear is more helpful than having all the answers
It can be hard to know what to say when someone is speaking about their fears of living with pulmonary hypertension, or discussing their treatments, or even the horrible, long day they had at the hospital. Often, people want to be "fixers." They want to be able to give advice in order to help the situation. Alas, this isn't always possible.
Sometimes the most supportive thing you can do as a friend is to just listen, especially without judgment. You may think that simple solutions are right in front of you to share, but it is important to remember that your situation is probably very different from your friend's. In certain situations, your friend may not be looking for advice. — just someone to share their highs and lows with. If you feel as if you are stuck in a situation where you have no idea what to say, it may be best to just offer your support by listening.
You can always ask, "what can I do to help you?" if you feel like there is a way you might be able to help.
2. Conversation as usual
I realized that after diagnosis my friends didn't know what to talk to me about anymore. This was part of the reason some people avoided me.
What did you used to talk about with your friends? "The Bachelor"? How Starbucks Canada doesn't actually have almond milk yet for your Pumpkin Spice Latte, even though it promised it would? You can certainly still talk about those things. Your interests are probably what initially bonded your friendship.
Personally, I don't want to always talk about pulmonary hypertension or being sick. At the same token, I am sure my friends and family don't want to hear about it constantly, either.
Many things change after diagnosis. I know that I have changed. Is there any way to go through such a heavy diagnosis unscathed? However, I still really appreciate catching up with a good friend over a cup of tea. I want to be able to enjoy my friends' company and have a good laugh (and, sometimes, a good cry).
3. It is OK to say 'That Sucks!'
How many times have you heard "keep a positive attitude" when facing a big hurdle? I think having a positive mindset can certainly help alleviate some kinds of suffering, those we are in control of. However, with pulmonary hypertension, a lot of things that are out of our control. I'm not sure that it would be human, or even healthy, to ignore feelings like sadness when setbacks happen. It is important for the person who is suffering to have the opportunity to try to find the bright side. But it can sometimes feel like our struggles are being undermined when an able-bodied person tells us to stay positive when we've just had a devastating setback.
While being positive can be powerful for you and your mental health, to is important to know when it is OK to be positive and when it is OK to be realistic. Simply put, when things suck, it is OK to admit that things suck! It is OK to agree with your friend about their day or situation sucking as well!
Of course, being positive isn't a negative thing. Just be sure to be mindful of the situation. For example, women with PH are strongly advised to not get pregnant because of the associated risks. It is unlikely that I will ever get pregnant, and I may never feel comfortable being a parent because of my health. In an effort to be supportive, my family used to say "maybe you will have children someday!" I would rather have them agree that this situation sucks, big time! When they are still staying positive about the situation, they are unable to understand what I am going through or even grieve with me over that loss. They cannot understand my loss if they are still believing that something is possible, when it more than likely is not.
4. Take care of yourself, too
It can be difficult to support someone through a serious illness like pulmonary hypertension. It takes very special people, those both selfless and caring, to hold our hands through these hard times. At times, people can feel selfish for having their own needs. It is so important to take care of yourself in order to care of others and to keep yourself well! It may be challenging to emotionally support a friend with an illness, and that is understandable. Don't be afraid to acknowledge your own feelings and tend to yourself, as well.
You may have your own sets of challenges in life. Do not be afraid to talk about your own struggles as well. Friendship is a two-way street, and often we want to have the chance to support you. Your challenges may be different from someone with PH, and that is OK! Life happens differently to everyone.
Thank you to my wonderful friends and family who continue to support me.
"If you have a loved one who suffers, you can be a compassionate ally for him … Play the role of a bell of mindfulness. Your squeezing the hand is like a bell, lovingly calling your friend to come back to himself. That squeeze means, 'I am here for you. You don't need to do anything but breathe.'"
 
— Thich Nhat Hanh, No Mud, No Lotus, p. 42.
Note: Pulmonary Hypertension News is strictly a news and information website about the disease. It does not provide medical advice, diagnosis, or treatment. This content is not intended to be a substitute for professional medical advice, diagnosis, or treatment. Always seek the advice of your physician or other qualified health provider with any questions you may have regarding a medical condition. Never disregard professional medical advice or delay in seeking it because of something you have read on this website. The opinions expressed in this column are not those of Pulmonary Hypertension News, or its parent company, BioNews Services, and are intended to spark discussion about issues pertaining to Pulmonary Hypertension.