Dealing with Anxiety Caused By Life's Uncertainties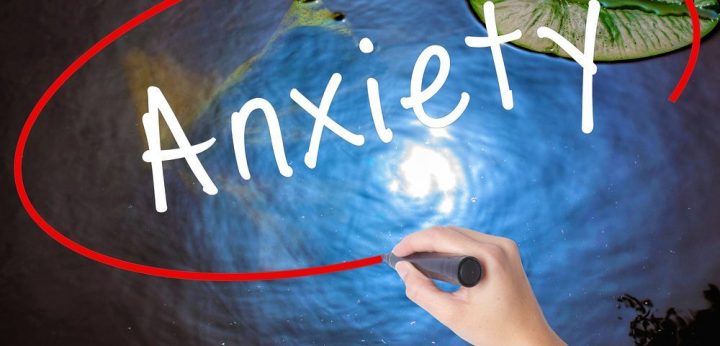 Life is full of the unexpected, the unknowns, and uncertainty. This is no secret.
My pulmonary hypertension diagnosis was unquestionably one of my toughest unknowns. Unknowns also may include a job loss, the loss of a family member or friend, and a variety of other life events.
I often deal with uncertainties and "surprises" daily. These range from unexpected chronic pain or other PH symptoms, to side effects from my combination of medications. One would think that I am accustomed to the unknowns by now. But that is far from the truth. Although my days now are different  than my days before PH, I dealt with unknowns then, too.
Working in hospice and palliative care, I certainly was aware of the unknowns. Taking care of terminally ill patients offered many unexpected events. Some people ask me how I could work with hospice. Yes, it was tough, but it also was rewarding to help my patients and their families during some of the toughest times in their lives.
Of course, while working in hospice care and now living with PH and coexisting illnesses, life continues to offer me many unknowns. For example, living in this global pandemic is an overwhelming and unexpected event. I've watched movies about pandemics, but I never imagined that we would be living one.
When presented with such unknowns, I often look to my faith, family, and friends for hope. Hope offers me God's promise that I need. In dealing with the unknowns and the storms that life throws at us, we need something to hold on to. Too often, we lose hope due to life's trials and storms. Usually, that is when anxiety and depression set in.
While those like me with a high risk of serious illness from COVID-19 continue in self-isolation, we must be proactive in taking care of our mental health. Many living with PH and other chronic illnesses already deal with anxiety and depression. I consider myself lucky. I struggle with anxiety, but not every day. With this in mind, it's imperative to find ways to help alleviate anxiety, both now and down the road.
Of course, the fears and the anxieties related to this global pandemic and the responding quarantines require me to work harder at alleviating them. Following are a few coping mechanisms I find helpful in reducing anxiety.
Starting the day off by reading my morning devotional helps to set the tone for my day. It is a short read that I enjoy while I sip my morning coffee or tea. Each day, the devotional is based on a Bible verse, often specific to the time of year or to current events.
Because I am trying to limit social media, it's crucial to find time to unplug and enjoy other activities. As we all know, social media is full of updates, and this can be draining. It's enough to cause anyone anxiety and stress overload.
I do enjoy checking in on family and friends. Talking with them via text or calls helps me limit my social media time. FaceTime calls have been popular in the last few weeks, especially with my family. It is nice to see their faces when I cannot see them in person. Crying, which often happens during these conversations, helps to release emotions and is much-needed at times.
My weekly goal is to do yoga at home via YouTube. I mostly do the breathing exercises and the stretches two or three times a week. Of course, this requires a doctor's permission, and some poses may need adaption to each person's needs.
On days when I am unable to leave the house, I tend to take breaks on my backyard deck overlooking the pool. There, with the sun is shining, I can sit and read a book or just close my eyes and enjoy the fresh air. For me, this offers a sense of calmness. Taking a drive by the water or a trip to the countryside helps me, too. I enjoy the scenic views while getting out of the house.
Remember to be gentle with yourself. These are uncharted territories. It's OK not to be OK and need help. Together, we can lift each other up.
***
Note: Pulmonary Hypertension News is strictly a news and information website about the disease. It does not provide medical advice, diagnosis, or treatment. This content is not intended to be a substitute for professional medical advice, diagnosis, or treatment. Always seek the advice of your physician or other qualified health provider with any questions you may have regarding a medical condition. Never disregard professional medical advice or delay in seeking it because of something you have read on this website. The opinions expressed in this column are not those of Pulmonary Hypertension News or its parent company, BioNews Services, and are intended to spark discussion about issues pertaining to pulmonary hypertension.