Giving Myself Permission to Feel the Hurt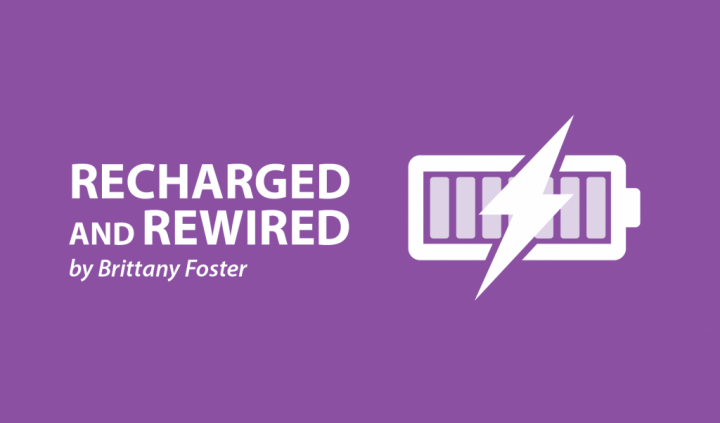 Expressing vulnerability has always been difficult for me. I thought that "showing my brave face" would keep others from worrying. I have always been more concerned with how everyone around me was feeling, and never gave myself permission to show worry, sadness, or fear. I focused on the positive if something awful happened. I'm the one who provides comic relief, no matter the circumstance. This way of thinking and acting provides temporary distraction in the moment, but the bigger and more difficult emotions are pushed to the side for another time.
This past week I heard difficult news from my doctors. They told me to stop a treatment called TPN that was helping me gain weight, reclaim energy, and feel like myself again. I learned that this treatment was causing more risks than benefits for my body. At first, I felt relief and gratitude.
I was relieved because this treatment was time-consuming. It was difficult to be attached to tubing that delivered nutrition to my veins. I was happy not to have to deal with the effects of fluid retention on my body and the fatigue that would hit me the day after completing a treatment. The feeling of relief lasted only briefly as I began to think about what stopping this treatment would mean for me. Stopping nutrition support would cause the loss of weight I worked so hard to gain, a loss of energy, and a weakened defense against viruses and bacteria in my body. Without proper nutrition, I know that I'll look weaker and be weaker physically.
It was overwhelming to think about what the outcome of stopping the treatment could look like. When I called my mom to let her know what the doctor said, I tried my best to remain optimistic. I tried to make it seem as if the treatment wasn't helping me much anyway. I focused on the risks of TPN rather than the benefits. I tried not to make it seem as bad as I knew it was. I was good at concealing what this really meant for me long-term.
The problem with focusing so much on the positive is that I don't allow myself to feel the negative for too long, if at all. When I don't allow myself to cry in the moment, or really feel the hurt and sting of such difficult news, I bottle it inside and wait for something else to happen. This leads to an explosion of emotions later. Sometimes my reactions to bad news or difficult situations don't always match up. I may seem unfazed by open-heart surgery yet cry my eyes out after hitting my knee on the wall. This disconnect results from my struggle to feel sadness, express frustration, release my anger in a healthy way, and allow myself to cry.
In talking with a colleague after I got this news, it was comforting to hear them say, "You can cry about it. That's OK." Sometimes, in these moments, if I am not allowing myself to cry and be honest about my feelings, I need to get the permission from someone else.
Crying felt comforting — as if, for the first time in a while, I was allowing myself to feel the hurt. I was allowing myself to feel the physical and emotional pain of all I have been going through. Crying was not only therapeutic, but it was exactly what I needed to do. It released my emotional hurt and helped me to be able to react in the moment instead of keeping it all hidden.
***
Note: Pulmonary Hypertension News is strictly a news and information website about the disease. It does not provide medical advice, diagnosis, or treatment. This content is not intended to be a substitute for professional medical advice, diagnosis, or treatment. Always seek the advice of your physician or other qualified health provider with any questions you may have regarding a medical condition. Never disregard professional medical advice or delay in seeking it because of something you have read on this website. The opinions expressed in this column are not those of Pulmonary Hypertension News or its parent company, BioNews Services, and are intended to spark discussion about issues pertaining to pulmonary hypertension.