In 2019, I Learned to Feel My Emotions and Pain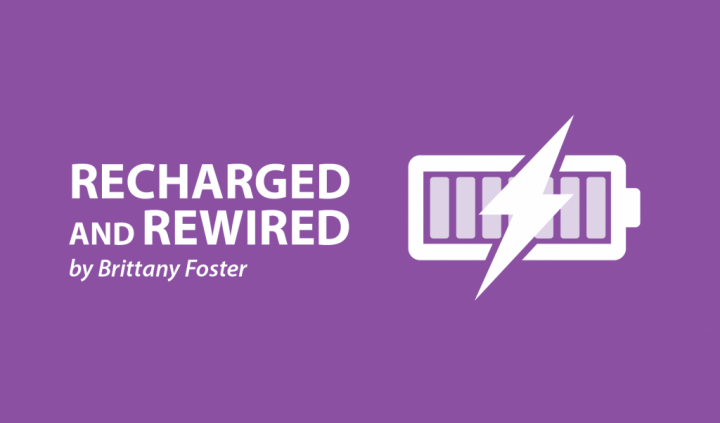 I have spent the majority of my 28 years suppressing my emotions. I had this idea that strength meant not letting my true feelings show. I fooled a lot of people with my smile and the way I seemed to handle life's stressors with ease.
This year, I managed more physically and mentally than ever before. And I learned that bravery doesn't mean keeping my composure when life throws a curveball. I learned that feeling my emotions and letting out the hurt is better than trying to keep a brave face.
Keeping my emotions inside has caused a lot of anxiety. It is hard work bottling up feelings of sadness, depression, frustration, and pain. Not expressing these emotions brought on feelings of isolation and loneliness. I thought nobody would understand my struggles, and I convinced myself that I was alone in my hurt. I suffered in silence. But I learned that I would never get the help I desperately needed if I didn't talk about my pain.
Speaking up and releasing the tears brought on by my pain led my doctors to acknowledge the severity of my declining health. In January, I learned that a complex congenital heart defect was causing numerous symptoms. The compression from my vascular ring was creating scarring around my trachea and compressing my esophagus. I was given a feeding tube until surgeons decided on a safe surgical plan for me.
In the five months that I waited for the surgery, I suffered physical and mental distress. I was depressed and anxious about open heart surgery. I lost much of my independence. I was alone and broken from the inside out.
Being honest about my pain helped me get the treatment plan that I needed. My doctors helped me manage my pain and discomfort while I waited for my surgery. They saw the level of care that I needed and helped me the best ways they could. At first, talking about my pain was overwhelming. I was unsure how others would react. But I am glad I didn't hold back.
I opened up about my PTSD and anxiety to my surgeons and medical team. I talked to my therapist and doctors when I didn't know how to "hang in there" any longer. For the first time, I wasn't ashamed of my mental anguish.
Learning to feel my physical and emotional pain was one of the hardest things I have done. But it helped me push through one of the most difficult years of my life. In the new year, I will continue to work on feeling my emotions and pain. I want to learn to accept my emotions without internal judgment.
***
Note: Pulmonary Hypertension News is strictly a news and information website about the disease. It does not provide medical advice, diagnosis, or treatment. This content is not intended to be a substitute for professional medical advice, diagnosis, or treatment. Always seek the advice of your physician or other qualified health provider with any questions you may have regarding a medical condition. Never disregard professional medical advice or delay in seeking it because of something you have read on this website. The opinions expressed in this column are not those of Pulmonary Hypertension News or its parent company, BioNews Services, and are intended to spark discussion about issues pertaining to pulmonary hypertension.