Learning to Give Myself Permission to Feel Well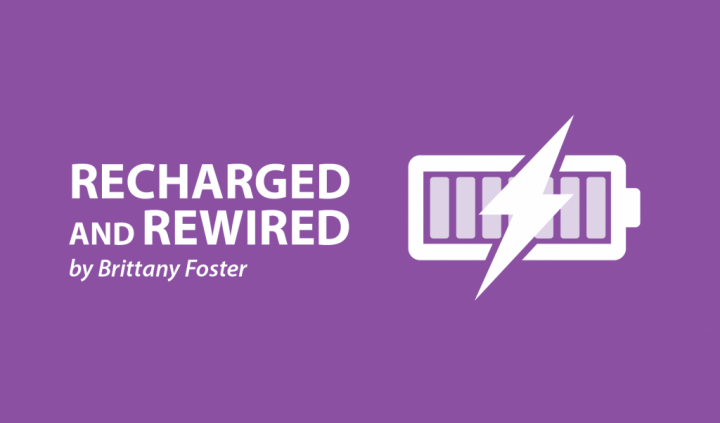 Living with congenital heart disease and pulmonary hypertension has taught me to let my physical health "be what it is." This past year, giving myself permission to "be" helped me accept my bad days as they happened. I had to learn how to rest, listen to my body, pay attention to my body's needs, and acknowledge when I was doing too much. 2019 left me with more bad days than good ones. I became so used to the struggle that it made good days seem like a distant memory.
After my thoracotomy in May 2019 to repair a complex congenital heart defect, I struggled with allowing myself to have good days. It took me months after my surgery to learn how to trust my body again. Lately, I have been working on giving myself permission to feel OK. I have been giving my body permission to move and allowing myself to feel rested and energized. Allowing myself to feel physically well is challenging when the fear of something going wrong is always on my mind. To appreciate the days when I feel well, I shift my focus to all the ways my body is working for me in the moment, practice gratitude toward it, and work on letting go of fear.
It is easy to let memories of things that have happened to my body enter my brain. My body has experienced periods of immeasurable stress and pain. These feelings are not easy to forget or erase from my thoughts. Sometimes when I am exercising, I catch myself thinking about moments when I felt too weak to move. I allow my mind to bring me back to moments that are emotionally hard for me to recall. To allow myself to feel well in the present moment, I remind myself to stay away from thoughts about the past. I ground myself in each moment when I am feeling strong and physically well.
It helps to concentrate on expressing gratitude for the parts of my body that are working and functioning as they should. Instead of thinking about the ways that my heart has functioned poorly in the past while exercising, I focus on its strength as it currently beats in my chest. I focus on the breaths that I can take in rather than the times that left me struggling for air. I am thankful for my legs that carry me through a workout. I'm even grateful for the fatigue that I feel in my muscles after the workout is over. Practicing this type of gratitude has not only helped my physical health, but it also has helped my mental health.
Instead of living with the fear of what my body cannot do, I am learning to trust in what it can do. Trusting myself has allowed me to let go of many fears I have been holding inside. After my surgery, fear stopped me from pushing my body past its comfort zone and making strides toward healing. Before surgery, I learned to doubt my body and what it was able to do. I was fearful of the times that my body had failed me and anticipated failure instead of accomplishments. Letting go of my fear and letting my body "be" was one of the best things I did for myself.
I spent a year of my life focused on all that my body was not able to do. I expected the negative feelings every single day. It started to feel like my new "normal." Being so used to the negative really stopped me from allowing myself to feel any type of positive both mentally and physically. Post surgery, I have been working on trusting my body again and allowing myself to appreciate all that it is able to do for me without fear of the past or what may come.
***
Note: Pulmonary Hypertension News is strictly a news and information website about the disease. It does not provide medical advice, diagnosis, or treatment. This content is not intended to be a substitute for professional medical advice, diagnosis, or treatment. Always seek the advice of your physician or other qualified health provider with any questions you may have regarding a medical condition. Never disregard professional medical advice or delay in seeking it because of something you have read on this website. The opinions expressed in this column are not those of Pulmonary Hypertension News or its parent company, BioNews Services, and are intended to spark discussion about issues pertaining to pulmonary hypertension.