iPSCs Uncover Protective Pathways Against Carriers of BMPR2 Mutation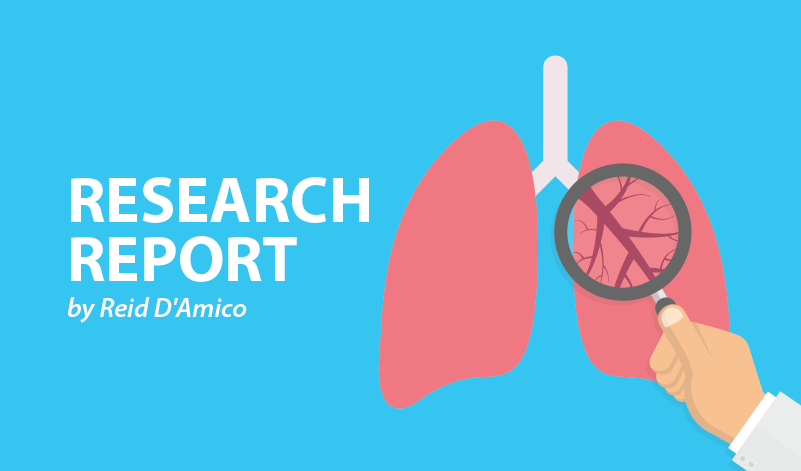 Contrary to what we learned in our high school biology classes, not all genetic diseases are easy to predict. Many of you may remember Punnett Squares, where we were able to determine the likelihood of a child having certain outcomes or diseases. While cystic fibrosis (CF) often is the pulmonary poster child of genetic disease, we've learned that pulmonary hypertension is far more complicated.
For example, in cystic fibrosis, two parents who are carriers for the disease have a 25% chance of having a child with CF. In familial pulmonary arterial hypertension (FPAH), the dominant disease-causing BMPR2 mutation is only 20% penetrant, meaning there are a number of other complex mechanisms and factors that go into predicting the likelihood of disease. In a study published in Cell Stem Cell recently, a team of researchers used stem cells as a model system to investigate the complex variation in disease outcome.
The team used induced pluripotent stem cell-derived endothelial cells (iPSC-ECs) from families with unaffected mutation carriers, FPAH patients, controls matched by gender. The objective of the study was to find protective modifiers of BMPR2 that occurred in the population of unaffected mutation carriers, and learn how these modifications cause the individuals not to develop FPAH. Previous studies have identified factors that have been linked to low disease penetrance, such as a change in TGF-β1 , alternative splicing of BMPR2 transcript, etc. However, many of these modifications are speculatively linked to FPAH.
An important reason the research team decided the use a stem cell approach to elucidate the complex landscape in FPAH was because there is a limited access to native pulmonary arterial endothelial cells from FPAH patients, and no access from patients who are carriers, but have no disease outcome. By using iPSCs, the team can "create" the relevant cell type without taking the native cells from the pulmonary vasculature of the patients.
In essence, the team was able to create a novel platform that could be used to study FPAH "in a dish."
By using the approach, the group was able to find an increase in specific BMPR2 activators and inhibitors that improved the cell adhesion and preserve certain signaling processes in the mutant carriers compared to those with FPAH. Specifically, elevated levels of BIRC3 and LRP1 are projected to possibly play a protective role in helping those with the mutation not develop PAH.
This study potentially could open doors for many future therapeutic avenues in FPAH. By seeing difference between those with the same mutation, but different outcomes, therapeutics could be strategized to mimic the responses seen in those with the mutation but no disease. iPSCs have demonstrated the ability to uncover important differences from patient to patient. This approach also one day could lead to a reliable platform to determine personalized treatment plans for individual patients.
***
Note: Pulmonary Hypertension News is strictly a news and information website about the disease. It does not provide medical advice, diagnosis, or treatment. This content is not intended to be a substitute for professional medical advice, diagnosis, or treatment. Always seek the advice of your physician or other qualified health provider with any questions you may have regarding a medical condition. Never disregard professional medical advice or delay in seeking it because of something you have read on this website. The opinions expressed in this column are not those of Pulmonary Hypertension News or its parent company, BioNews Services, and are intended to spark discussion about issues pertaining to pulmonary hypertension.