I Will Not Apologize for Advocating for My Health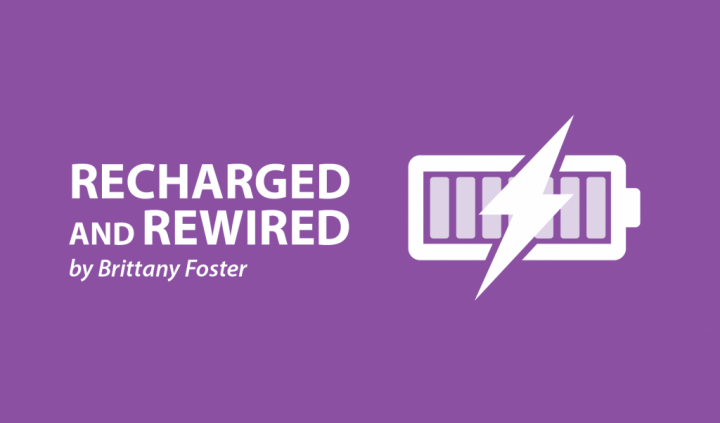 "Hi, this is Brittany calling again. I'm sorry to bother you, but did you get a chance to speak with the doctor?"
I have repeated that line numerous times while calling doctors' offices. I have spent countless minutes on the phone with and sending emails to medical professionals saying, "I'm sorry." When I stop to think about this, I wonder, "What am I apologizing for?"
I apologize when I feel like I'm being annoying or bothersome. What I have learned from having to advocate for myself, though, is that I don't need to feel sorry. I don't need to apologize for speaking up for my needs or asking for the help and care that I deserve. I am done saying "I'm sorry" when advocating for my health.
Speaking up for my needs has always been challenging. It became even more so at the age when I started taking a more active role at appointments. No longer was I able to rely solely on my mom for support with answering questions and telling the doctor about my symptoms. I had to learn how to describe what I was feeling and report symptoms that were uncomfortable to talk about, as well as learn the ins and outs of my medical conditions.
Speaking up does not come naturally to me. It took a lot of strength to overcome my fears. I spent countless hours working with my therapist on overcoming trauma related to medical procedures, hospitals, doctors, and surgeries. I fought through flashbacks and physical and emotional pain, and pushed myself in ways I never thought were possible. Finally, I was able to find my voice and start taking control of my healthcare. Because of all the work I have done to harness this voice, I will not apologize for it.
After conquering my fears and taking more control, I found a new challenge. It was hard for me to ask for what I needed. Asking for help has always been a struggle for me. Advocating for others, especially in my past job as a special educator, comes naturally. When it came time to ask that my own needs be met, however, I felt as if I couldn't find the right words.
I'd always looked at my body as something "flawed" and "problematic." I didn't always treat it the right way, and a large part of me believed that was what I deserved. Finding the strength to take care of my body and my mind despite my medical conditions helped me become a better advocate. Finding that strength didn't happen overnight. It took effort.
Hating my physical body and believing it was flawed kept me in a negative mindset. It prevented me from seeing what I truly had control over. When I started taking care of my own body and mind, it became more obvious that I deserved that same care from others. I no longer apologize to myself for taking care of my needs and my health. I will not apologize to a medical professional for asking for the help and care I know I am worthy of.
When reaching out to doctors — whether it's to review results, ask for medications, or plan procedures — conversations are often preceded by "I'm sorry to bother you." The truth is, nobody needs to feel sorry for speaking up and having a say in their medical care. When we find our voice, we should use it unapologetically.
***
Note: Pulmonary Hypertension News is strictly a news and information website about the disease. It does not provide medical advice, diagnosis, or treatment. This content is not intended to be a substitute for professional medical advice, diagnosis, or treatment. Always seek the advice of your physician or other qualified health provider with any questions you may have regarding a medical condition. Never disregard professional medical advice or delay in seeking it because of something you have read on this website. The opinions expressed in this column are not those of Pulmonary Hypertension News or its parent company, BioNews Services, and are intended to spark discussion about issues pertaining to pulmonary hypertension.