The Battle of the Brain Fog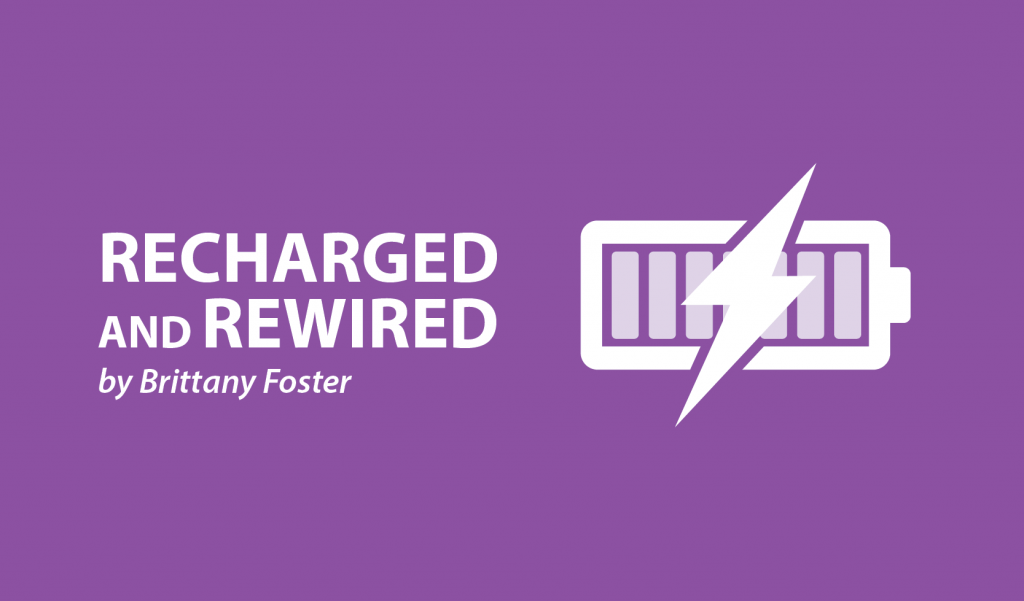 "So, how was your Halloween!?" I asked the two children I nanny, as they were telling me about their day at school.
With laughter, they replied, "Britt, we already told you about Halloween. We looked through the candy and organized it all morning!"
"I must have just had a brain fart!" I responded, as they broke out into laughter, clearly overly amused at me saying "brain fart."
Those of us with chronic illness, especially an illness like pulmonary hypertension, are no stranger to brain fog. Often, we can notice the effects of illness on our cognitive abilities. Without proper oxygen reaching vital organs, it is easy for us to become lethargic and overly exhausted. When we are overcome with draining fatigue and struggling physically, it is harder to concentrate and focus.
Sometimes, we can shake it off as we catch ourselves zoning out of a conversation. We try our best to notice this in ourselves before others catch on, and we become embarrassed. Living with a disease we have absolutely no control over is hard to manage. Fighting with our lungs and hearts on a daily basis is draining in itself, never mind trying to get our brains to keep it together.
Recalling the conversation I had in the car was troublesome, realizing that I forgot we had organized all the candy in the morning until I was reminded of it. Unfortunately, this isn't the first time this has happened and it certainly won't be the last. With my oxygen levels dipping into the low 80s recently, it has been a lot harder for me to concentrate and keep my focus on simple things.
Sometimes, my brain fog has potentially dangerous consequences, like forgetting to take a medication. Thankfully, most are mainly harmless moments of brain fog that happen on a daily basis. While reading, I forget what I was reading about halfway through a paragraph. I can finish a whole book and not be able to tell you some of the main characters in the story. I stumble on my words and will forget what things are called. I can repeat stories to people as if I am telling them for the first time. I usually get a polite "you just told me this a few days ago." It can turn into an argument when others become defensive saying, "you don't listen to anything I say!" When people talk to me, especially when my oxygen levels are low, I hear them, but I will realize that I didn't absorb much of what they were saying. It's not because I am a selective listener or because I wasn't interested, it's because it felt as though some parts of me just shut off. It's like that saying, "the lights are on, but nobody's home."
Brain fog is more than just simply zoning out. It is becoming one of my hardest symptoms to manage. It's a reminder that I am not getting the adequate oxygen that my body needs. It's a harsh reality check that my body is working overtime to help me fight through this disease. It's the feeling of being overly tired and run down. It's not being able to concentrate on a simple task. It's the embarrassment I feel when someone tells me "you already told me that." It's anger and frustration I feel toward myself when I can't correctly recall something important I was told.
Whether we like to admit it or not, brain fog is a very real side effect for many of us. Feeling like you are forgetful or losing it is troublesome and scary. Not only do we lack the control of our bodies, but also we struggle with losing control over our minds. There are ways in which we can manage our brain fog and educate others about it, so they can become more understanding. It is just as frustrating for us as it is for our loved ones. We shouldn't be ashamed to acknowledge this symptom. Take comfort in knowing there are others who personally understand.
***
Note: Pulmonary Hypertension News is strictly a news and information website about the disease. It does not provide medical advice, diagnosis, or treatment. This content is not intended to be a substitute for professional medical advice, diagnosis, or treatment. Always seek the advice of your physician or other qualified health provider with any questions you may have regarding a medical condition. Never disregard professional medical advice or delay in seeking it because of something you have read on this website. The opinions expressed in this column are not those of Pulmonary Hypertension News or its parent company, BioNews Services, and are intended to spark discussion about issues pertaining to pulmonary hypertension.