The Heartbreak of Saying Goodbye to My Career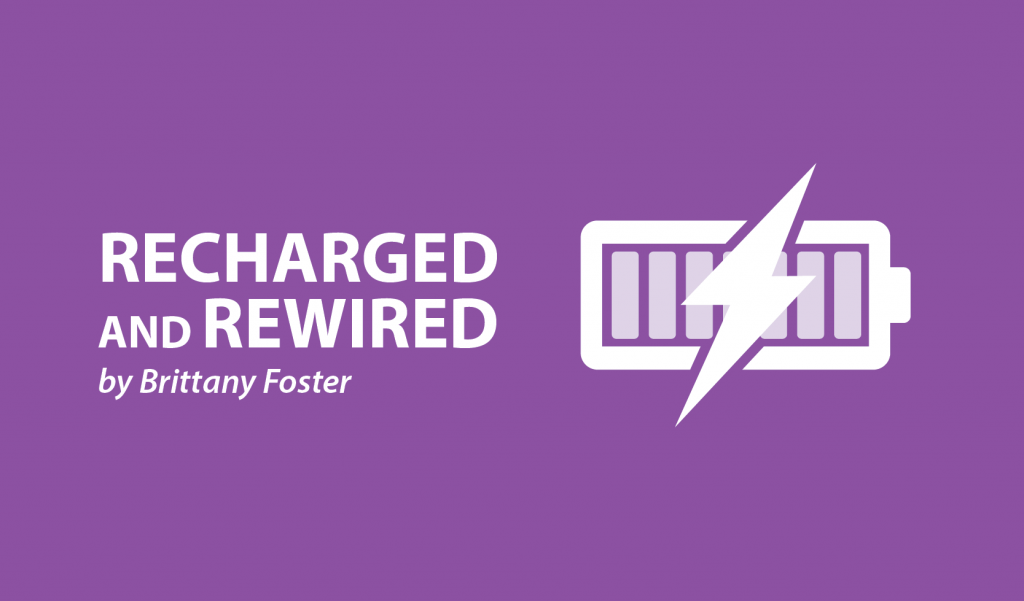 Preparing for a new school year looks a lot like countless trips to Target, staying up all hours of the night going through Pinterest ideas, creating laminated posters, developing different behavioral plans, creating a positive behavior program for all students, looking at the upcoming meetings, feeling overwhelmed, having pre-first-day nightmares, and so much more. This was how August used to be for me as a teacher. Just a year out of college, I worked as a special education teacher in the same school district for two and a half years. But my dream of being a teacher quickly came to an end when I was unable to handle the physical demands on my body.
Many doctors told me to stop working, but I pushed against this medical advice to the extreme. I tried convincing myself that I was better. I tried to prove that I was "fine." If I actually listened to my body, I knew I was run down. I knew I was too exhausted at the end of the day to even make it up the flight of stairs at home. My body was weak from the chronic conditions I have as well as the acute viruses I easily caught from being around children. After so many back-and-forth arguments with my doctors and my therapist, who were all looking out for my best interest, I swallowed my pride and knew they were right.
Last year, I was preparing to start up again with my oxygen. I quickly realized that just a few short hours of work left me feeling as though I was ready to collapse. My body had enough. Having oxygen in a classroom is doable, but it's a definite distraction for many students. It's difficult to be on my feet most of the day. Whether people realize it or not, most teachers do not sit on their butts all day! Teaching not only requires physical energy, it also requires mental alertness. I'm sure many PH fighters know firsthand that some days our mental fog will get the best of us.
Hearing my doctors tell me that teaching was too much and that they were going to get everything signed for disability felt like my worst failure. In the moment, I felt incredibly sad and broken, as if a huge part of me was gone. Five years at a top college with a four-year degree and a double major and THIS was my life? It didn't seem real. It felt like a bad dream, and admittedly still does.
When I actually stopped to think about the decision to "retire" at the age of 26, I knew it was the best decision. This was a way to take some control of my health. Constantly battling illnesses didn't allow me to focus on getting stronger mentally and physically. After being out of work, I didn't necessarily feel "better." My condition isn't going anywhere anytime soon. But, having more time for myself gives me the freedom to actually take care of myself.
Saying goodbye was heartbreaking in ways I can't explain. I am so blessed that I had, and still have, my work family who support me on my hardest days. Saying goodbye to my career was a way of putting my own needs first. It wasn't a matter of "I need a break from work." It was a matter of "if I continue working my health will deteriorate greatly and I won't be able to do the things I need to do in order to survive this."
My decision to say goodbye was selfless and honest. It was devastating and broke me down. Teaching can't be my career right now. All I can do is take care of myself, listen to my body, and not fight against it. I can no longer push it to the extreme just to prove that I can. I can hope that one day, maybe soon, maybe 10 years down the line, they will find a "fix" or cure and I can get back to having first-day-of-school nightmares again!
***
Note: Pulmonary Hypertension News is strictly a news and information website about the disease. It does not provide medical advice, diagnosis, or treatment. This content is not intended to be a substitute for professional medical advice, diagnosis, or treatment. Always seek the advice of your physician or other qualified health provider with any questions you may have regarding a medical condition. Never disregard professional medical advice or delay in seeking it because of something you have read on this website. The opinions expressed in this column are not those of Pulmonary Hypertension News or its parent company, BioNews Services, and are intended to spark discussion about issues pertaining to pulmonary hypertension.