Why I Choose to Spread Awareness This November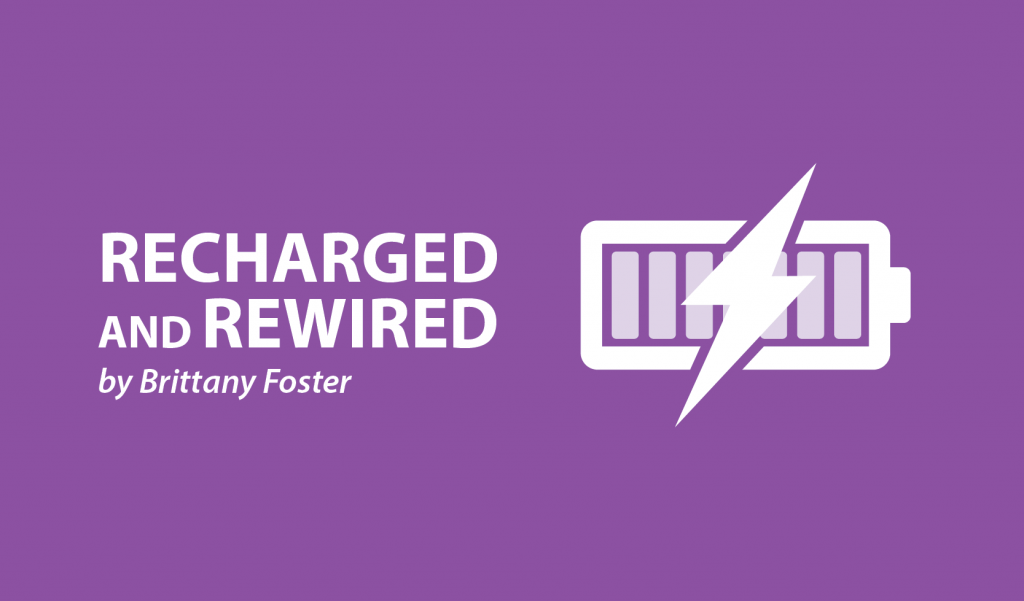 Some people may think posting pictures in a hospital is a cry for attention. They may think that talking about my illness gets repetitive. How many times do I have to tell the world of social media about pulmonary hypertension?
Some think that it is part of the grieving process, that talking about it is a way to accept the conditions I have. For me, posting pictures when I'm at my most vulnerable, sharing facts about an illness that often goes undetected, and being so open about my daily struggles isn't for people to think "poor Britt." I spread awareness to offer a sense of hope and meaning, to educate, and most of all, to give myself and other PHighters a voice.
In November, I will be raising awareness for the ones who can't yet. I do it for the babies with undetected heart defects who go into cardiac arrest and enter a world of doctor's appointments, scans, testing, surgeries, and medical knowledge they and their parents didn't sign up for. I raise awareness because no parent wants to hear that their child has a life-threatening heart condition that is causing a build-up of pressure in the lungs. I raise awareness so these children can get the surgeries and medical care they need before it escalates into something that may be irreversible.
I fight for awareness for the children who are continuously breathless on the soccer field. The ones who are given inhaler after inhaler because, according to some doctors, it is "exercise-induced asthma." I fight for the children who are too young to fight for themselves and too scared to advocate for their needs.
I know what it's like to be a child, unwilling to recognize your own symptoms within your body out of fear there may be something wrong. I know what it's like to hold in the physical and emotional pain, to let it build until one day you can't hide it anymore. I spread awareness because there is a possibility that a teenager or a parent seeing my posts will say "I, my son, or my daughter can relate," or "I/we experience that, too."
I raise awareness because for years I was told, "This is all in your head, it's just anxiety." Until they found my oxygen levels dropping upon exertion, I was dismissed out of almost every single emergency room with a prescription for Ativan and a follow-up with my primary care doctor.
I raise awareness to let medical professionals, including mental health professionals, know that what we experience daily is very real to us. Our mental illnesses are not the cause of our problems, but a side effect of living with a disease that is an everyday threat to our well-being. I raise awareness in hopes that one day, shortness of breath, a racing heart rate, dizziness, and fatigue symptoms will be looked at and not dismissed as "just a panic attack."
I choose to make people aware of the fact that pulmonary hypertension is often an invisible illness, as well as a visible one. Just because we don't have oxygen doesn't mean we are "all better." Just because we are wearing our oxygen doesn't mean we are any worse than the ones who don't wear it. I raise awareness because I don't want others to question parking in a handicap spot just because they don't walk with a limp and aren't wheelchair-bound. I spread awareness because I hope to one day be part of a world that won't judge our ability based on an image.
This November, find your own reasons why you spread awareness. I spread awareness because I am motivated by my own personal experiences from the past and present. I am motivated by your stories just as much as I am encouraged to share my own.
What is your reason to spread awareness? This is what I'm passionate about and I truly feel that our voices make a difference. How will you use yours?
***
Note: Pulmonary Hypertension News is strictly a news and information website about the disease. It does not provide medical advice, diagnosis, or treatment. This content is not intended to be a substitute for professional medical advice, diagnosis, or treatment. Always seek the advice of your physician or other qualified health provider with any questions you may have regarding a medical condition. Never disregard professional medical advice or delay in seeking it because of something you have read on this website. The opinions expressed in this column are not those of Pulmonary Hypertension News or its parent company, BioNews Services, and are intended to spark discussion about issues pertaining to pulmonary hypertension.