Learning to Manage Brain Fog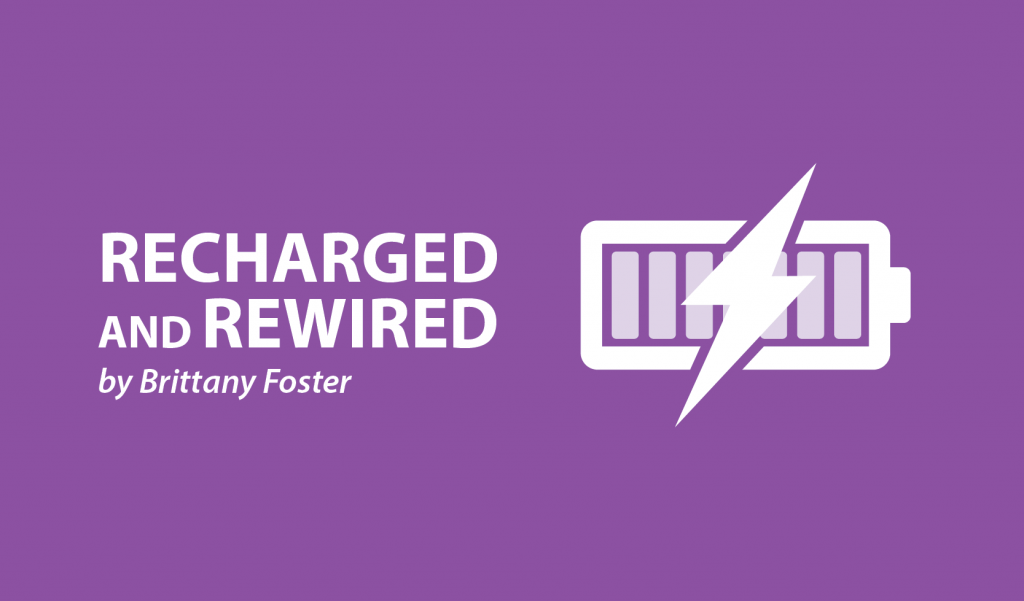 I break into a sweat as I reach for my wallet, only to realize it's not next to me in the car.
What if I forgot to lock my car door last night? Did I just open my car door with my key or was it unlocked? I can't remember. It wasn't even a minute ago that I got into my car. Why can't I remember? Did I open it with the key?
My thoughts go back to the wallet as my anxiety makes me think of the worst possible scenario. Someone has it. They are using my credit cards. They have my ID, my important medical information that I keep in there. They have my address. My head spins with worry and self-blame. As I calm myself from my racing anxiety, I try to focus. Not being able to remember a simple act of turning a key is making me even more panicked.
Those of us with pulmonary hypertension are well aware of the ways in which brain fog affects our lives. I mentioned many of the ways it shows up in mine in my last column, "The Battle of The Brain Fog." Pulmonary hypertension doesn't come with a rule book. The symptoms and signs are different for everyone and appear  differently on a case-by-case basis. We create our own survival kits. As cliche as it sounds, we live and we learn.
Here are some things I have learned about managing brain fog.
Give yourself reminders if you have something important to remember. I like to put notifications on my phone. This could be appointment reminders, birthdays, coffee dates, meeting with a friend, etc.

Pick a spot for you to put things like your keys, phone, watch, wallet, etc. If you designate a spot for these things, it will make finding them easier.

Be open about your brain fog. If someone sees you spaced out, talk about your condition and how it may affect you.

Acknowledge your frustration with yourself. If you try to hold in your frustration and anger, it will lead to built-up aggression, which turns you into a ticking bomb.

Have someone go with you to appointments or bring a pen and notepad to take notes when you are receiving feedback. Appointment anxiety may cloud your interpretation of important information.

Don't be ashamed to say to someone, "Can you repeat that again, I'll have a hard time remembering some of what you said." Be honest with your loved ones if you forget something they said. Not remembering doesn't mean you don't care.  

If people are telling you important things and you don't think you can remember, ask for a text message about what they are saying as a reminder, or write it down as soon as they tell you.

Keep your brain sharp by focusing on a task. Some people like to do things like coloring, sewing, creating something, baking, etc. I enjoy reading (even if I can't remember the main characters' names) and writing. It helps to keep me engaged in something other than my health and gets me out of my own mind.

If you are putting something in a hiding place (Christmas gifts, for example), remind yourself of where this hiding place is by telling someone else or setting a reminder on your phone.

If you are beginning to panic, just remember this panic will make remembering more difficult. Give yourself a few minutes to breathe, ground yourself by going outside, go for a drive, clear your head and then retrace your steps.
Brain fog is a very real symptom of living with a chronic illness. It could be caused by the anxiety that clouds our minds as we try to manage our health on an everyday basis; an acute illness throwing our mental and physical states off; the low oxygen levels and poor blood flow to our organs; a side effect of medications; other mental illnesses, like depression and PTSD; or a combination of all of these. It must be addressed.  
It's OK to live and learn. Everyone is a work in progress.

***
Note: Pulmonary Hypertension News is strictly a news and information website about the disease. It does not provide medical advice, diagnosis, or treatment. This content is not intended to be a substitute for professional medical advice, diagnosis, or treatment. Always seek the advice of your physician or other qualified health provider with any questions you may have regarding a medical condition. Never disregard professional medical advice or delay in seeking it because of something you have read on this website. The opinions expressed in this column are not those of Pulmonary Hypertension News or its parent company, BioNews Services, and are intended to spark discussion about issues pertaining to pulmonary hypertension.