Mental Illness Part 1: Depression as a Side Effect of PH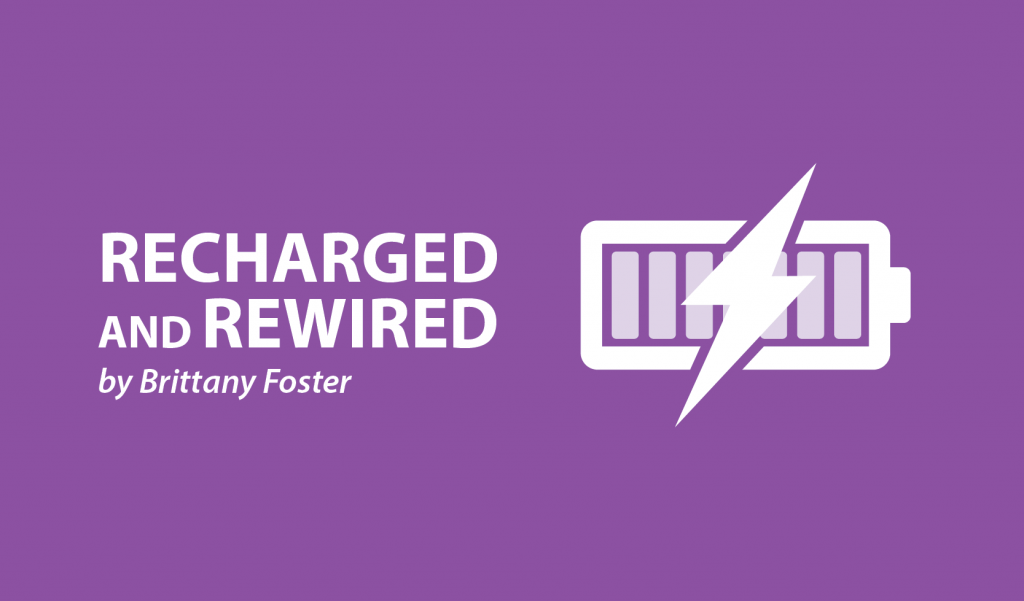 It's no surprise that our bodies and our minds are connected. With PH, we live in bodies that are tired almost constantly. We are nauseous, light-headed, have headaches, and are short of breath almost every single day. We deal with aches and pains that we wouldn't wish on anyone.
There is no shame in the fact that our illness takes a toll on our mental health. As a result of my physical illnesses, I manage depression, anxiety, and PTSD. I'm open about each of my mental illnesses in the hope that reading what triggers them and how I manage them can help someone else who is struggling.
I refer to my mental illnesses as my "side effects" of having lifelong complex medical challenges. It's no surprise that we feel depressed and may have depression. For me, depression stems from how I am feeling physically. With PH, we feel fatigued, tired, and as though our bodies are on the brink of collapse just by walking up a flight of stairs on some days.
On these difficult days, I need more rest. Staying in bed resting the day away may seem amazing for those who aren't chronically ill. But for us, it's a brutal reminder that our body is having a hard time keeping up with daily living. On these days, my bed doesn't become a place for me to take a nap and rest my tiredness away. It feels more like I'm in prison for something I didn't do.
When we are having physically difficult days or weeks, feeling depressed is common. On these days we are unable to do what we want and we start thinking about all the things we wish we could be doing. It's easy to feel sorry for ourselves and what we are missing out on. It's a loss — a loss that isn't our fault. We are at the mercy of how we feel. When we are stuck thinking about how we feel and about how much physical distress we are in, it just makes it worse.
To keep from letting this depression completely take control of your days that follow, focus on the fact that you are resting because you care about your health and don't want to fight against it. You are resting in the hope that tomorrow will be a better day or that the next hour will be a better one.
On particularly difficult days, it's important to remember that it may not always be this bad. Find distractions that you can do while having a physically difficult day, whether that is watching some of your favorite shows, listening to music, or reading. Invite a friend over or have your family keep you company.
Personally, my depression is worse when I'm alone with my thoughts. Friends and family can keep you distracted in a positive way. If it's a really bad day and you just don't feel like having a conversation, let your friend know beforehand that their presence would mean the most to you even if you don't seem like yourself. Have someone bring your favorite food or snack. Take this time to focus on the little things that are making your day better. For me, the little things I focus on are my nephew's hugs, ice cream, a simple get-well message or text, a phone call from a friend, and my favorite Carrie Underwood music.
It's important to remember that although we have no control over our bodies and how they feel day-to-day, we can do things to take care of our mental health. Depression is one of my side effects of living with a chronic illness, especially on physically difficult days. Mental illness and chronic illness aren't an unusual combination.
Our bodies have gone through a lot and go through a lot every day. It's important to recognize when your mental health is hurting, too. Try your hardest to appreciate small moments when you are feeling depressed. It will help you move forward with the hope of better days to come.
***
Note: Pulmonary Hypertension News is strictly a news and information website about the disease. It does not provide medical advice, diagnosis, or treatment. This content is not intended to be a substitute for professional medical advice, diagnosis, or treatment. Always seek the advice of your physician or other qualified health provider with any questions you may have regarding a medical condition. Never disregard professional medical advice or delay in seeking it because of something you have read on this website. The opinions expressed in this column are not those of Pulmonary Hypertension News or its parent company, BioNews Services, and are intended to spark discussion about issues pertaining to pulmonary hypertension.