Self-reflection Helps Lessen Anxiety and Depression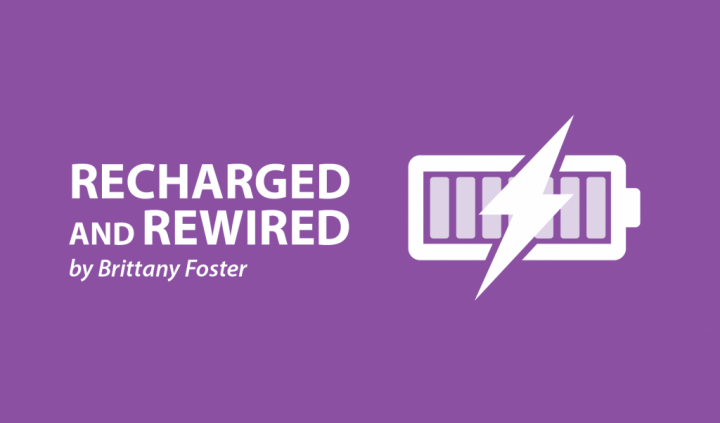 Sitting in a hospital room for the past few days has given me a lot of time to think. When my mind wanders, it could be good, leading to self-reflection, or it can heighten my anxiety and worsen my depression. Over the past 24 hours, I've had racing and depressing thoughts. After all my worries passed, though, being alone in my room allowed me to pause, reflect, and think about all that I am truly grateful for. Sometimes, moments of "quiet" in my life, when I am all alone, feel overwhelming as my emotions get the best of me. But sometimes, having a moment to reflect on all the positive things in my life is exactly what I need. 
My long Labor Day weekend was packed with activity: moving, going to see a band perform, traveling with my family and boyfriend to my cousin's wedding, and actually enjoying myself fully for the first time in a while. When the weekend was over and I returned to my new house with my boyfriend, my fun came to a close. On Monday night, an unexpected visit to the emergency room turned into admission and surgery. After such an eventful week of being able to really live in the moment with so much joy,  it was soul-crushing to feel my body take a turn for the worse. It felt like the cruelest form of punishment. 
My first day in the hospital, many different emotions flooded my brain. It felt like too much to handle. I kept thinking, "This is exactly why I feel like I can never truly have fun!" This thought stems from years of feeling like I'm waiting for the next shoe to drop. The past few years have been like taking one step forward, then two steps back. Usually, I focus on the two steps back, which has made it really hard for me to just have fun. 
While sitting alone in my room the past few days, I noticed that my anxiety began to peak. I wondered, "Did I do too much? Did I push myself too hard? Should I not have traveled? Did I cause any of this? Was I being responsible enough with my health?" This loop of questions could have been endless if I didn't put a stop to it. Being alone with these thoughts made me feel jittery and anxious, and left me obsessing about the things I could have done better. 
Thinking about the unexpected end to my week also made me feel depressed. When I am alone, I engage in self-blaming, and if I am in physical pain, I begin thinking, "Why me?" This just makes me feel worse. I isolate myself and refuse to reach out for help. Pulling myself out of anxious and depressing thoughts, especially while alone in a hospital room, is difficult. 
Taking time to reflect on the positive parts of the weekend really helped me get to a healthier state of mind. Reflecting is an important part of how I manage my mental health. Looking back at the pictures of the wedding helped me realize how grateful I am to be surrounded by amazing family members and friends. I felt so lucky to have been able to dance all night long without my oxygen on. I'd had a confidence in my own skin that I hadn't felt in a while. 
Instead of obsessing over what had gone wrong over the weekend and why I'd ended up in the hospital, I shifted my focus to the things I was most appreciative of. I focused on the beauty of new beginnings with my boyfriend and having a fresh start in our new house. I focused on the love I'd witnessed over the weekend and the love I feel for my family, friends, boyfriend, and support system. Thinking about the positive parts of my life and what I have to look forward to helped me push through my current difficulty.
***
Note: Pulmonary Hypertension News is strictly a news and information website about the disease. It does not provide medical advice, diagnosis, or treatment. This content is not intended to be a substitute for professional medical advice, diagnosis, or treatment. Always seek the advice of your physician or other qualified health provider with any questions you may have regarding a medical condition. Never disregard professional medical advice or delay in seeking it because of something you have read on this website. The opinions expressed in this column are not those of Pulmonary Hypertension News or its parent company, BioNews Services, and are intended to spark discussion about issues pertaining to pulmonary hypertension.