As My Life Changes, 'Recharged and Rewired' Takes on New Meaning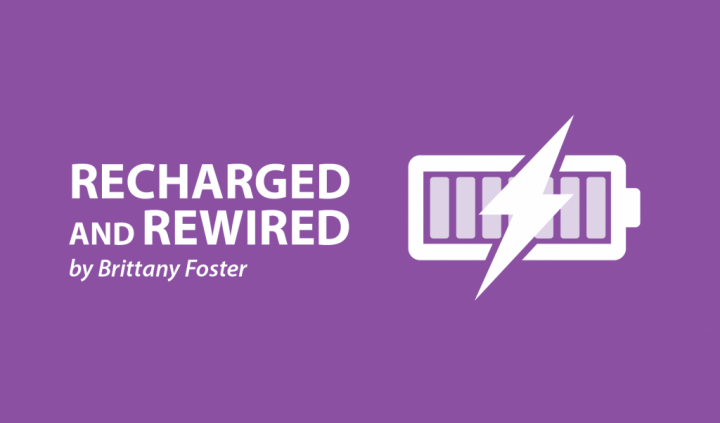 When I first named my column "Recharged and Rewired," the word "recharged" referred to my use of oxygen. I was thinking of my oxygen home filler system I needed to "recharge" my portable oxygen tanks. At the time, I didn't go anywhere without making sure my oxygen tanks were fully charged and that I was carrying enough extra tanks with me. 
The "rewired" part was a tribute to my rewired body. After seeing X-ray images, I became fully aware of my pacemaker wires and the metal and wiring in my body from open-heart surgeries. I chose the title "Recharged and Rewired" because it captured the things that "kept me ticking," as my cardiologist says. The name grew with me and began to take on a new meaning as my own life started changing. 
When I first started writing my columns, they were about living life to the fullest while on oxygen. I wrote about the struggles that I faced and what it was like to live with congenital heart disease as well as a condition that greatly impacted my breathing. Having the opportunity to write about my rare diseases — and using this as a way to connect with other rare disease communities — is so fulfilling. Not only is it therapeutic to write about the struggles and triumphs in my life, but receiving such positive feedback from readers lets me know that I have a purpose. 
After having a thoracotomy for my complex congenital heart defect in May 2019, I required less oxygen. The surgery helped open up my airways, allowing me to breathe better and take in more oxygen than before. I started getting writer's block. I felt like a fraud for writing about oxygen while not wearing it as much as some of my readers. I felt guilty when I started to do better physically because I was so used to writing about how to manage stress and physical challenges. I questioned whether my writing would be relatable if I was writing about positive changes. I worried that the name "Recharged and Rewired" wouldn't apply anymore. 
The greatest thing to happen after my heart surgery in 2019 was that I slowly started to get my energy back. It took months of physical and emotional therapy, dedication to seeing improvements, and a focus on small victories until I started to see that parts of my life were coming back. Parts of my life that I thought were gone were slowly starting to take a turn for the better. I found new ways to talk about life with a rare disease and have reflected that in many of my columns. I found ways to talk about the positives, the setbacks, the comebacks, and mental health. 
The word "recharged" in my column name no longer refers to being dependent on oxygen tanks. "Rewired" isn't strictly about living with congenital heart disease and having actual wires inside my body. Now, I am able to write about the joy in life that actually makes my spirit feel "recharged." I have been learning new ways to "rewire" my thoughts surrounding illness. Being thankful for the smaller joys in life is not something that everyone is blessed to be able to do. 
Just like life, my columns and topics have ups and downs. The fact that I am now able to write about victories in my week, share advice on overcoming difficulty and struggle, and be honest about my mental health has shown me how dynamic life with a rare disease can be.  
***
Note: Pulmonary Hypertension News is strictly a news and information website about the disease. It does not provide medical advice, diagnosis, or treatment. This content is not intended to be a substitute for professional medical advice, diagnosis, or treatment. Always seek the advice of your physician or other qualified health provider with any questions you may have regarding a medical condition. Never disregard professional medical advice or delay in seeking it because of something you have read on this website. The opinions expressed in this column are not those of Pulmonary Hypertension News or its parent company, BioNews Services, and are intended to spark discussion about issues pertaining to pulmonary hypertension.