Three Things I've Learned as an Engineer Researching PH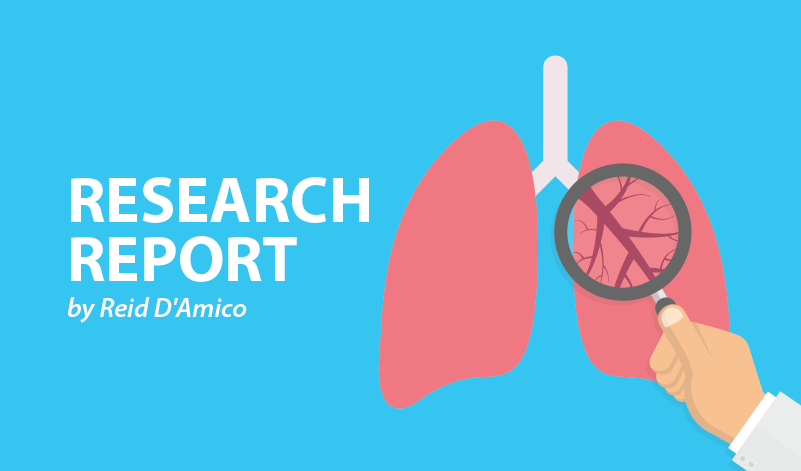 Some may find it odd that, as an engineer, I research pulmonary hypertension.
Even before delving into the definition of what it meant to be an engineer, I envisioned gears turning, buildings being built, and constructing airplanes and rockets to be launched into space.
But after entering the field of biomedical engineering, I learned that not all practices of engineering can be seen with the eye. Most of what I do for my research requires microscopes and expensive software to quantify what is happening within a tube. But one thing that I find strange is how the "bio" in biomedical engineering often is left to learn on your own, depending on your field of study.
For example, when I was researching in orthopedics, I spent my spare time gaining familiarity with the field. However, now that I've ventured into the field of pulmonary, I'm starting to come up to speed on all the underlying physiology. However, in my year-and-a-half in the field, I've learned things that span beyond a textbook — things that feel like gaps in my knowledge and things that feel like I can't learn by reading literature. Following are three things I've learned since researching pulmonary hypertension:
PH is hard to understand personally. My first research experience comes from a lab that studied osteoarthritis. While I do not have OA, I felt that I could wrap my head around the symptoms and complications by applying experiences in my life. I've had family members with OA and I've definitely hurt my knee playing tennis, so I could always convince myself to be familiar with OA. However, PH is different. No experience in my life can really force familiarity into my mind. To me, this initially felt like a limitation. How can I find passion in a disease in which I have no relation? With time, I've realized that this is, in fact, why I need to work that much harder to help these people. Drowning myself in an artificial relationship to a disease is detrimental and may even belittle the obstacles these patients face.
PH is complicated — very complicated. Coming from an engineering perspective, I tend to draw upon basic scientific knowledge before expanding into more complex scientific phenomena. However, in PH it's not that simple. There are many different causes and groups of PH, and each requires its own mastering in order to study it in the lab.
Being isolated from patients is hard. As a patient with a rare disease myself, I've grown to rely on community to find solace in difficult times, and power to find motivation. However, being a professional in the PH community is different. I feel like a bit on an imposter. I'm researching to advance the field, but I've never even met someone with PH. I feel like this gap makes my research lack a certain spark. Since so much of my motivation to enter medical research was based on my own experience with disease, I feel that I've lost the critical connection. To me, this is the hardest realization to swallow, and I hope to meet someone with PH soon.
Note: Pulmonary Hypertension News is strictly a news and information website about the disease. It does not provide medical advice, diagnosis, or treatment. This content is not intended to be a substitute for professional medical advice, diagnosis, or treatment. Always seek the advice of your physician or other qualified health provider with any questions you may have regarding a medical condition. Never disregard professional medical advice or delay in seeking it because of something you have read on this website. The opinions expressed in this column are not those of Pulmonary Hypertension News or its parent company, BioNews Services, and are intended to spark discussion about issues pertaining to pulmonary hypertension.