Air pollution exposure linked to PH, UK population study shows
Smoking also an increased risk factor for pulmonary hypertension, mortality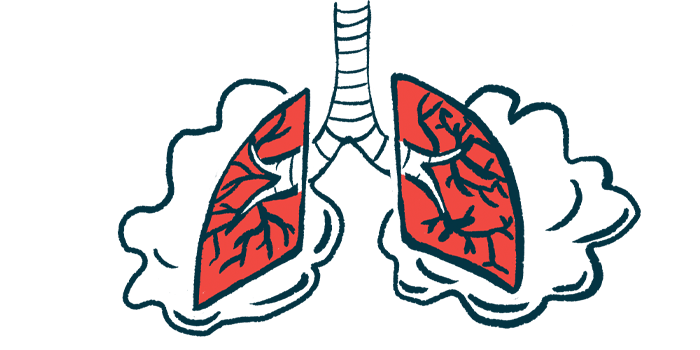 Exposure to air pollutants significantly increased the risk of pulmonary hypertension (PH), according to a U.K. population study that included almost 500,000 people.
Previous or current smoking increased PH risk and mortality even further, suggesting a synergistic relationship, the researchers noted.
The large-scale study, "Dynamic association of ambient air pollution with incidence and mortality of pulmonary hypertension: A multistate trajectory analysis," was published in the journal Ecotoxicology and Environmental Safety.
Air pollution is an environmental threat to human health and is linked to a wide range of conditions affecting the heart and lungs. However, few studies have explored a potential relationship between air pollution exposure and PH, a life-threatening condition marked by high blood pressure in the blood vessels that supply the lungs (pulmonary arteries).
To fill this gap, researchers in China collected data on 494,750 individuals from the UK Biobank, containing information on lifestyle, physical characteristics, biological samples, and health-related outcomes. From the U.K.'s Department for Environment, Food and Rural Affairs (DEFRA), the team extracted data on air pollution based on geographical location, then compared it with outcome data.
Air pollutant data included in study
Air pollutants included nitrogen dioxide (NO2), nitrogen oxide/dioxides overall (NOx), and particulate matter with a diameter of 2.5 micrometers or less (PM2.5) or 10 micrometers or less (PM10). PM2.5-sized particulates can penetrate deeper into the lungs than PM10.
Participants' average age was 56.5 years, of whom 54.6% were women, and 54.6% had never smoked. Over a mean follow-up time of 11.75 years, 2,517 (0.51%) developed PH, and 696 (27.65%) PH patients died from any cause. Death without PH occurred in 24,411 (4.93%) individuals.
Exposure to all air pollutants had a statistically significant impact on the incidence (new cases) of PH, with a relative increased risk of 73% for PM2.5, 70% for PM10, 42% for NO2, and 35% for NOx. Associations were stronger for PM2.5 and PM10 than for NO2 and NOx.
With previous or current smoking, the association between all air pollutants and PH incidence was even stronger, with an increased relative risk of 75% for PM2.5, 72% for PM10, 46% for NO2, and 39% for NOx.
"Our stratified analysis suggests that all air pollution and individual smoking may synergistically impact the incidence of PH," the researchers wrote.
A link between NO2 and PH risk was more prominent among men versus women. And in those with lower levels of education, PM2.5, PM10, NO2, and NOx were more strongly associated with PH risk than other education levels. Age and income did not appear to influence the incidence and mortality of PH.
Pollutants, PH deaths from any cause linked
All pollutants also were significantly linked to PH deaths from any cause, with an increased relative risk of 35% for PM2.5, 31% for PM10, 28% for NO2, and 24% for NOx. Similar findings were seen in participants without PH who died during follow-up.
Previous or current smoking enhanced the risk of PH death by particulate pollutants, with an increased relative risk of 45% for PM2.5 and 41% for PM10. The relationship between air pollution and death in those without PH did not differ significantly comparing past or current smokers with never smokers.
Overall, the impact of all air pollutants on PH incidence was more substantial than death by any cause, with or without PH, the team noted. The results remained consistent after adjusting for additional time intervals, associated conditions, or the use of medications.
"The results of the present study demonstrated that exposure to ambient air pollutants played a significant role in the progression of PH," the researchers concluded, "with a greater impact on the incidence of PH than mortality. These findings significantly enhance our understanding of the potential effects of air pollution on the pulmonary vasculature, providing valuable new data for evaluating the long-term effect of air pollution exposure on PH."
Not all air pollutants that may impact lung function were assessed, the team noted, which was one of the study's limitations.