FDA OKs Phase 2 trial to test KER-012 as treatment for PAH
New Keros study will test therapy's effects on blood flow to lungs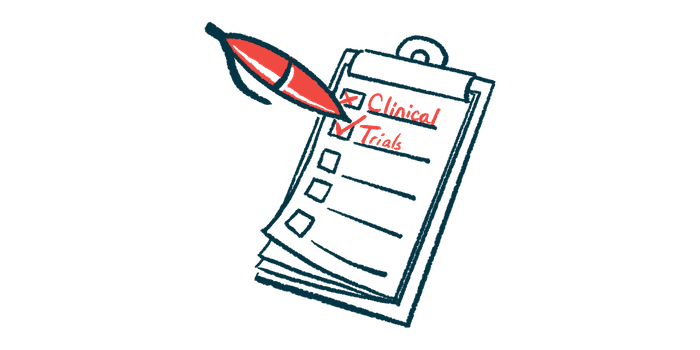 Keros Therapeutics has announced that it will launch a Phase 2 trial to assess the effectiveness of KER-012 as an add-on treatment for patients with pulmonary arterial hypertension (PAH).
This follows the recent clearance by the U.S. Food and Drug Administration (FDA) of an investigational new drug (IND) application from Keros seeking to conduct the global trial, dubbed TROPOS.
The trial will test the biopharmaceutical company's experimental injection therapy KER-012, which is designed to improve blood flow to the lungs and could help improve exercise capacity in people with PAH.
"Achieving FDA clearance to initiate our Phase 2 PAH trial of KER-012 in the United States is an important milestone for Keros," Jasbir S. Seehra, PhD, Kero's president and CEO, said in a press release.
"We believe this brings us one step closer to bringing a potentially differentiated treatment option to patients living with this disease," Seehra said.
TROPOS trial will test efficacy of PAH treatment KER-012
PAH is characterized by the narrowing of the pulmonary arteries, the blood vessels that transport blood to the lungs. This restricts blood flow causing high blood pressure, which makes the heart work harder.
KER-012 was designed to normalize blood vessel thickness and heart function by blocking the activation of the TGF-beta signaling pathway. This pathway promotes tissue fibrosis, or scarring, and stimulates the growth of smooth muscle cells, the most abundant cells of blood vessel walls that contribute to their thickness.
Specifically, it blocks the interaction of the TGF-beta receptor with its ligands, or binding partners — including activin A, activin B and myostatin (GDF8) — without affecting the bone morphogenic protein (BMP) ligands. The BMP pathway plays a central role in regulating the health of blood vessels.
The TROPOS Phase 2 trial will randomly assign PAH patients on a background therapy to KER-012 or a placebo. The study's primary goal is to assess the effects of KER-012 on pulmonary blood flow. Secondary (additional) goals include assessing exercise capacity.
The TROPOS trial offers hope for improving and potentially extending the lives of those suffering from [PAH].
A previous Phase 1 clinical trial tested the therapy, which is administered by subcutaneous or under-the-skin injection, in healthy postmenopausal women.
Following a first part testing a single injection, participants in a second part received three injections of either a placebo or KER-012, at doses of 0.75, 1.5 or 4.5 mg/kg. Injections were given at an interval of 28 days, and participants then were monitored for 16 weeks, or about four months, to assess safety outcomes.
Preliminary safety data showed KER-012 was generally well tolerated. According to recent data, patients given the highest dose (4.5 mg/kg) of KER-012 had significant reductions in levels of NT-proBNP, a marker of heart damage.
The treatment also reduced the levels of proteins with a known role in inflammation in PAH, namely interleukin-6, known as IL-6, and interluekin-11, or IL-11. It also boosted those of the anti-inflammatory molecules IL-4 and IL-35. Data also suggested that KER-012 lessened fibrosis.
"PAH is a debilitating disease potentially driven by imbalanced signaling of the transforming growth factor-beta ("TGF-β") family of proteins, with no treatments available that halt or reverse the disease's progression," said Mardi Gomberg-Maitland, MD, chief clinical research officer at the George Washington University School of Medicine Health Sciences, and director of the PH program.
"The predicted mechanism-of-action of KER-012 — based on preclinical and Phase 1 clinical data — suggests that KER-012 could potentially correct dysfunctional activin signaling in PAH without a dose-limiting red blood cell effect," Gomberg-Maitland said, adding, "The TROPOS trial offers hope for improving and potentially extending the lives of those suffering from this devastating disease."
Keros will be hosting a conference call and webcast on Aug. 8, at 8:00 a.m. EDT to discuss details of the TROPOS trial. Gomberg-Maitland, who serves at the TROPOS Steering Committee Chair, will be present.
To participate, dial 877-407-0309 in the U.S. or 201-389-0853 internationally. The conference call also will be webcast live at https://event.webcasts.com/starthere.jsp?ei=1626165&tp_key=42564576c9. The event will be archived and available for 90 days after the call.