How Diet Can Help Support Patients with Pulmonary Hypertension: A Nutritionist's View
The mechanics of pulmonary hypertension (PH) create a cascade of events that affect the cardiovascular system, kidneys, respiratory system, and digestive system. 
Though symptoms, which persist over time, primarily lead to changes in breathing and aerobic endurance, the lack of blood flow, extra exertion, hormone fluctuations, and inflammation caused by the disease have an effect on the entire holistic body. These issues can lead to obesity in adults, heart disease, and low birth weight in infants.
Disease progression and current pharmacological treatment protocol in PH involves and affects many mechanisms that may influence nutritional status and induce muscle wasting and decreased physical activity capacity over time. 
An article published in the September 2019 Current Opinion in Pulmonary Medicine journal, which dealt specifically with malnutrition in pulmonary arterial hypertension (PAH) patients, states, "At this moment, there is no information available about appetite and metabolism rate in PAH. Malabsorption as a consequence of gastrointestinal edema due to decreased RV function, alterations in the gut microbiome and impact of PAH medication on the bowel however will result in decreased nutrient uptake."
These findings are critical because taking in the proper amount of nutrients is essential to exercise endurance, an important factor in improving the quality of life in individuals with PH. 
"Exercise intolerance is the main characteristic of pulmonary arterial hypertension (PAH). The six-minute walk test (6MWT) and cardiopulmonary exercise test are widely used in assessing exercise capacity of PAH patients," researchers wrote in a 2015 study published in The Anatolian Journal of Cardiology. 
A hypothesis that is gaining interest is that inflammation, intestinal edema, abnormal kidney function, insulin resistance, and estrogen imbalance all may significantly influence nutritional status. 
Additional considerations are given to the gastrointestinal side effects of prostacyclin, which have been known to cause diarrhea and can lead to malabsorption. Common nutrient deficiencies include iron and vitamin D. Although more research is still needed, a 2014 study determined that giving PAH patients iron intravenously (into the vein) resulted in improved activity and aerobic endurance. 
In animal studies, the Western diet, which is high in sugar, fat, and salt, induced higher pulmonary artery pressure, right ventricle diastolic dysfunction (referring to the inability of the heart to properly fill the right ventricle), and right ventricle stenosis (abnormal narrowing of blood vessels, causing obstruction of blood flow to the pulmonary artery). 
My diet recommendations for PH patients include the following:
Stick to 2,000 mg of salt and 8 cups of water/liquid per day. Smoothies should be removed from the diet completely due to high fluid content. 

Follow a Mediterranean diet with a lot of leafy greens, high-fiber grains, lean protein, monounsaturated fatty acids such as olive oil, avocados, and almonds.

Include pre- and probiotic foods. Examples include kefir, sauerkraut, pickles, kimchi, pickled fruits and vegetables. 

Steer clear of pre-packaged and convenience foods even if they are deemed "healthy." They are full of sodium. 

Include low glycemic foods such as broccoli and apples. Low glycemic is considered 55 or below on the

glycemic index

scale. 

Watch portion sizes, mindless eating, and late-night snacking.

Vitamin D supplements under medical supervision may be helpful, according to this

study

, which states, "Treatment of vit D deficiency in patients with pulmonary arterial hypertension has a significant effect on right ventricular size and 6MWT improvement. And mean pulmonary artery pressure demonstrated some improvements after replacement therapy, although it was not statistically significant."
A multifaceted approach to managing the physical and nutritional status of individuals with PH is critical. As the medical field continues to study the connection between quality of life and the microbiome, hormone regulation, fluid balance, inflammation, and nutrient utilization, my hope is that these findings will serve as an impetus to continue the exploration of the important role that diet and lifestyle factors may play in supporting PH patients in the future.
***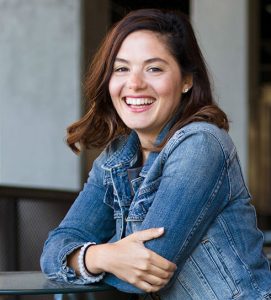 Alana Kessler, MS, RD, CDN, E-RYT, is a registered dietitian, nutritionist, weight management expert, and an accredited member of the CDR (Commission on Dietetic Registration) and the American Dietetic Association. She is also a yoga and meditation teacher, Ayurveda specialist, and the founder of the New York City-based fully integrated mind, body, and spirit urban sanctuary, BE WELL. Alana's BE WELL ARC System and Method Mapping technique is a holistic multi-disciplinary approach to health and wellness that blends Eastern and clinical Western diet and lifestyle support to effect long-lasting behavior change.
A graduate of NYU with a BA and MS in clinical nutrition, Alana is dedicated to helping others learn how to nourish themselves, create balance, and understand their true nature through nutrition, yoga, and inner wellness. She leads Yin Yoga workshops and trainings as well as wellness retreats at international locations. Her health, fitness, and lifestyle expertise has been featured in Aaptiv.com, Droz.com, EatThis.com, RD.com, Redbook, WomensHealthmag.com, and Vogue. For more information, visit her website at bewellbyak.com.