Inhaled Ventavis of Benefit as Add-on PAH Therapy Over Longer Term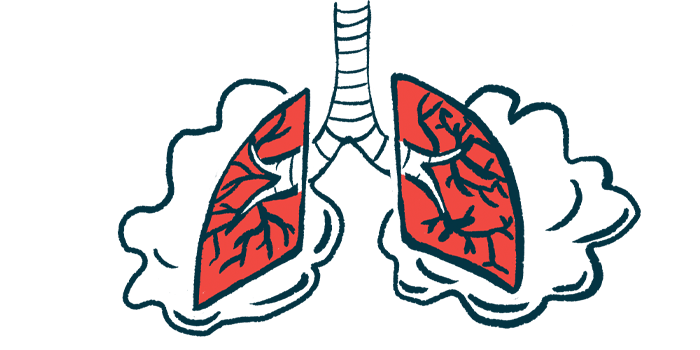 Longer-term use of Ventavis (iloprost) as an add-on therapy significantly improved blood flow and lowered blood pressure in people with pulmonary arterial hypertension (PAH), a small study in Japan reported.
Findings support this inhaled therapy's established benefits as a pulmonary vasodilator — a medicine that  widens, or dilate, blood vessels to lower pressure — and provide evidence for its "long-term hemodynamic [blood flow] benefits in PAH patients receiving combination therapy," its researchers wrote.
The study, "Inhaled Iloprost Induces Long-term Beneficial Hemodynamic Changes in Patients with Pulmonary Arterial Hypertension Receiving Combination Therapy," was published in the journal Pulmonary Circulation. 
PAH is characterized by a narrowing of the arteries supplying blood to the lungs, leading to increased arterial blood pressure, reduced blood flow, and poor oxygen transport through the body.
Ventavis contains a synthetic version of prostacyclin, a substance produced by the body that works to widen blood vessels. The treatment is inhaled directly into the lungs, a more efficient route of administration thought to allow for lower dosing and fewer side effects.
Previous studies have shown that Ventavis, marketed by Janssen as an inhalation solution, leads to improved hemodynamics and exercise capacity in PAH patients. However, few reports have covered its long-term use.
Researchers at Nagoya University Hospital looked at data covering 15 PAH patients treated there with inhaled Ventavis an add-on therapy between 2016 and 2021.
Patients' mean age at the study's start (baseline measure) was 41, and 73.3% were female. Nine people had idiopathic PAH, meaning the disorder had no identifiable cause, and all were receiving at least one other PAH therapy when treated with Ventavis.
Under the World Health Organization's (WHO) functional classification, a measure of disease severity with higher classes indicating greater limitations, six people were in class III, eight in class II, and one in class I.
These 15 patients underwent a right heart catheterization — a procedure to assess how well the heart is pumping blood — used to evaluate a single, inhaled dose of Ventavis at 5 micrograms or mcg.
Pulmonary artery pressure and pulmonary vascular resistance — two hemodynamic measurements — were significantly lower after Ventavis was inhaled, indicating better blood flow. Similarly, cardiac output, a measure of how much blood the heart pumps, was significantly higher after this inhalation, suggesting improvements in heart function.
Follow-up data was available for 10 patients using Ventavis (2.5 or 5 mcg) at the home up to six times daily, with each inhalation at least two hours apart. These people were followed for a median of 8.5 months, undergoing another catheterization procedure to reassess hemodynamics with the treatment's longer-term use.
Measures taken before and 30 minutes after a single inhaled dose of Ventavis again showed significant improvements in artery pressure, vascular resistance, and cardiac output, the researchers reported.
A comparison of baseline hemodynamic measures and those at follow-up showed significant reductions in artery pressure and vascular resistance, supporting the treatment's long-term use.
By WHO functional class at the end of follow-up, four of the five patients placed in WHO class III had moved to class II, and two of the four in class II moved to class I.
Exercise capacity, as measured using the six-minute walk test, showed no changes between baseline and follow-up. Similarly, levels of brain natriuretic peptide, elevations in which indicate heart dysfunction, were unchanged throughout the study.
Three of the 10 people followed chose to use Ventavis less frequently each day — dropping to under six inhalations a day — due to side effects like headache (two patients) and nausea (one patient). No changes were made in doses used.
"In conclusion, our analysis suggests that inhaled [Ventavis] has not only acute vasodilation [enhanced blood flow and lower blood pressure] effects but also long-term beneficial effects on hemodynamic parameters in PAH patients receiving combination therapy," the researchers wrote. 
Study limitations, they noted, included its small size and the group's heterogeneity.