May 5 'World PH Day' Takes on New Meaning With COVID-19 Impact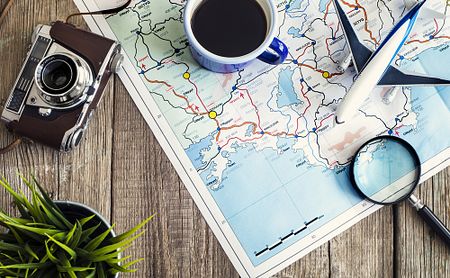 On May 5, the Pulmonary Hypertension Association (PHA) will join more than 80 organizations around the world in marking World Pulmonary Hypertension (PH) Day and seeking to raise awareness of the rare disease through webinars and on social media.
Part of this year's focus amid the ongoing COVID-19 pandemic is recognizing the efforts made by the global PH community to protect people's lungs — and the medical professionals treating PH and COVID-19.
"With the COVID-19 pandemic still ongoing, this year's awareness day has a special meaning," Colleen Brunetti, chair of the PHA Board of Trustees, said in a press release.
"Now more than ever is the time to rally as one global community. Now is the time to care for one another by following scientific guidelines around immunizations, mask wearing, hygiene, and social distancing," Brunetti said.
Due to compromised lungs and cardiac function, people with PH are more likely to get chest infections from the SARS-CoV-2 virus, according to the PHA. They're also likely to have a higher risk of severe cases of the illness, with poor outcomes.
Events this year will be largely virtual due to COVID-19, but a variety of initiatives aim to ensure that World PH Day remains as "remarkable and as colorful as possible," the organization stated.
"World PH Day raises awareness about the worldwide impact of this disease and rallies the global PH community to share its collective story of hope and advocacy," Brunetti said.
A webinar that day will feature a keynote address from Martine Rothblatt, PhD, the chairman and CEO of United Therapeutics, who will summarize currently available PH therapies.
Rothblatt also will highlight the technological advances underlying the effort to make transplants widely available by cultivating them in the lab. A question-and-answer or Q&A session will follow.
Other webinars will cover topics such as nutrition, coping strategies for everyday life, and the importance of quality-of-life measures.
World PH Day organizers encourage participants to help raise PH awareness by sharing photos of activities on social media, using the #PHmatters and #WorldPHDay2021 hashtags. The event's website includes a toolkit to help people spread awareness and engage with others through a variety of ready-to-use materials, such as posters, infographics, and logos.
Both online and in-person events also can be added to the World PH Day calendar.
In addition, PHA Europe has launched an online petition pushing for more equitable global access to holistic care and PH-appropriate treatments. These, the organization notes, are not currently available in all countries.
"We also need to work together to remind family, friends, and governments that the rare disease community needs special consideration as things begin to open up," Brunetti said. "May 2021 continue to bring more advocacy, research, and hope."