Obesity Can Damage Heart in Ways That Risk Pulmonary Hypertension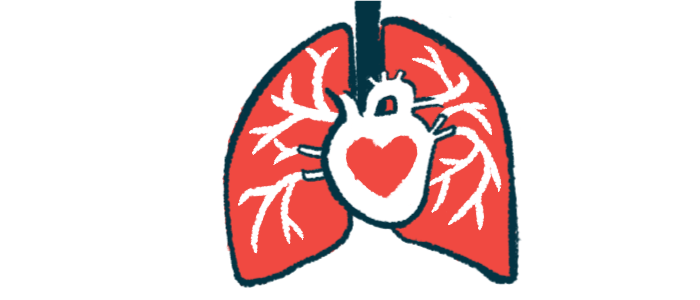 Greater stiffness in the pulmonary arteries, those supplying blood from the heart to the lungs, and problems with the workings of the heart's right ventricle were evident in obese adults with no known cardiovascular disorder, indicating a possible risk of pulmonary hypertension (PH), according to a recent study.
"This study showed that right ventricular function was impaired and pulmonary artery stiffness increased in obese individuals,"its researchers wrote. "These findings could be considered as early markers of pulmonary hypertension in obese patients who do not yet have clinical evidence of cardiovascular disease."
The study, "The relationship between bioelectrical impedance parameters and pulmonary artery stiffness in obese subjects," was published in the journal Echocardiography.
PH is characterized by increased pressure in the pulmonary arteries. As a result, the heart has to work extra hard to pump blood, which can strain the heart's right ventricle (RV), the chamber that directly supplies blood to the lungs.
Pulmonary arterial stiffness — a loss of elasticity in the pulmonary arteries — is associated with high blood pressure and an increased risk for cardiovascular disease. Notably, studies have suggested that this stiffness, measured with an echocardiogram, contributes to PH progression and can be used as an index of RV dysfunction and an early marker of PH.
Obesity is a known risk factor for cardiovascular disease and has been previously associated with PH and RV dysfunction. However, the relationship between obesity and pulmonary arterial stiffness has not been established.
Scientists in Turkey analyzed pulmonary arterial stiffness and body composition in 41 obese adults — people with a body mass index (BMI) of 30 or higher — who were examined in their cardiology outpatient clinic. All had no known cardiovascular diseases.
Their study also included were 39 overweight adults (BMI of 25 to 29.9) and 34 adults of healthy weight.
All participants' muscle and fat mass were determined using a bioelectric impedance analyzer, which uses weak electrical currents to measure resistance (impedance) to the current in the body. A lower impedance indicates more muscle, and a high impedance reflects more fat.
Participants also underwent echocardiography to assess pulmonary arterial stiffness.
Results showed greater pulmonary arterial stiffness in obese patients than in overweight or healthy weight individuals. A higher waist or hip circumference also correlated with increased artery stiffness.
Muscle-to-fat ratio, as determined with the impedance analyzer, was lower in obese patients compared with other participants. This muscle-to-fat ratio was the only measure found to be an independent predictor of arterial stiffness. Specifically, a higher ratio, indicating greater muscle mass, was associated with less stiffness in the pulmonary arteries.
"The fact that [biometric impedance analysis] gives body compositions in a more detailed and reliable way than conventional methods may explain its superiority in evaluating the relationship with [pulmonary arterial stiffness]," the scientists wrote.
RV myocardial performance index was also significantly elevated in obese patients, indicating greater right ventricle dysfunction.
Overall, study results support a relationship between obesity and pulmonary arterial stiffness, which may be an early sign of PH, the researchers noted.
While the mechanisms linking obesity to PH are unclear, inflammation, insulin resistance, and oxidative stress — when the body's antioxidant defenses are outweighed by so-called reactive oxygen species — in obese patients could exacerbate the blood vessel remodeling that contributes to PH, the team suggested.
Identifying obese patients at risk for PH may help clinicians initiate treatment sooner, which could significantly improve outcomes.
"We think that early detection of [pulmonary arterial stiffness] elevation, which is known to be associated with PAH [pulmonary arterial hypertension], in obese patients will be clinically beneficial," the researchers wrote.