Spin-out Company Seeks to Improve Diagnoses With Machine Learning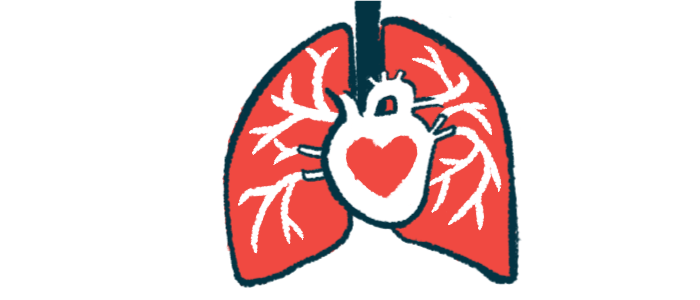 A new company spin-out from the University of Bath, in the U.K., is developing machine learning technologies that aim to improve the accuracy of a pulmonary hypertension (PH) diagnosis by analyzing routinely acquired images of the lungs.
"Using our machine learning based software we can bring the expertise of specialist radiologists to every radiology clinic across the UK, equalising the quality of care and ensuring that PH is detected as soon as possible," Andrew Cookson, PhD, the project's principal investigator, said in a university press release.
Computerized tomography pulmonary angiography scans, known as CTPA scans, are considered the gold standard technique for imaging the lungs, which is commonly done early on in the course of investigating a potential chest-related condition like PH.
While these scans usually show obvious signs of PH, they also may reveal indirect evidence of the disease — but many general radiologists miss these subtler signs when interpreting the images. This results in delayed diagnoses and, ultimately, worse outcomes.
"If detected early PH can usually be treated and allow patients to retain a good quality of life, as well as have increased life expectancy," said Cookson, a lecturer in the university's department of mechanical engineering.
The new company's technology aims to use machine learning to perform automated screening for PH in routinely acquired CTPA images.
Machine learning is a type of artificial intelligence that essentially involves giving a computer a set of mathematical rules, and then access to a slew of data — here, CTPA scans and PH status. The computer then uses the mathematical rules to sort through the data and generate algorithms for identifying PH.
"The deployment of such a software product across all eligible hospitals could drastically shorten the time to diagnosis of many patients by ensuring swift referral to a specialist PH service," said Natalie Harker, technology transfer manager at the University of Bath.
"This will lead to improved patient outcomes, reduced clinical burden, and improved economic outlook," Harker added.
The research team recently acquired new funding through Innovate UK's ICURe (Innovation to Commercialisation of University Research) program. The project has also received funding through the University of Bath and Royal United Hospitals Bath.
"At the end of the first phase of ICURe funding we had the chance to pitch to a panel of technology transfer and business experts which was a fantastic opportunity. Innovate UK was really supportive of pursuing the spin-out route and awarded us a second tranche of ICURe funding to help drive the company strategically," said Jeff Clark, PhD, early career researcher for the project.
The research team also has applied to other U.K. programs that help university-launched companies in the process of spinning out.