Less Than Optimal Levels of Anti-clotting Agents Can Lead to PAH Complications, Study Finds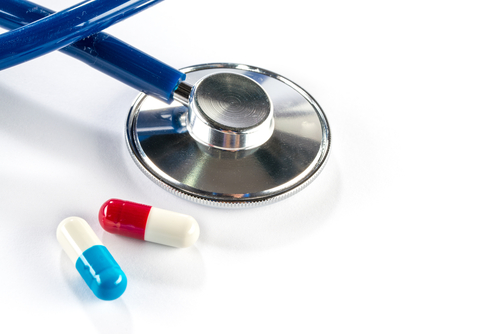 Anti-clotting agents can prevent pulmonary hypertension patients' blood vessels from being blocked, but managing the agents can be challenging, a study reports.
In fact, it contends that managing them in a less than optimal way can lead to severe complications. The team defined less than optimal as prescribing too little or too much of the drugs to patients.
The study, "Assessment of the quality of anticoagulation management in patients with pulmonary arterial hypertension," was published in the journal Thrombosis Research.
Clots can cause blood vessel lesions in pulmonary arterial hypertension patients, increasing the danger of blood vessels being blocked. To prevent clots, doctors prescribe anti-clotting drugs such as vitamin K antagonists.
The therapeutic tapestry the agents weave can be complex, however, with drug-diet interactions one of the dangers. The bottom line is that the agents can generate unpredictable responses.
When a doctor mistakenly prescribes less of an anti-clotting drug than a patient needs, it can lead to a poorer outcome. This is particularly true in patients with non-valvular atrial fibrillation — an irregular heartbeat that can lead to complications such as heart blood vessel clots, stroke, and heart failure.
Despite the importance of managing anti-clotting drugs well, scientists have done little research on the potential complications of PAH patients' use of the therapy.
"Achieving successful anticoagulation control in medically complex patients, such as those with PAH, can be challenging," a team of American and Spanish researchers wrote. "Erratic control of anticoagulation could lead to conflicting clinical benefit, and complications associated with use."
The team decided to investigate the quality of anti-clotting agent management in PAH patients and the complications arising from mismanagement.
Researchers at Brigham and Women's Hospital in Boston led the study, which involved 121 PAH patients receiving oral anti-clotting agents. The patients were at Brigham and Women's Hospital and the Hospital Universitario La Paz in Madrid.
Doctors gave 82 percent of the patients warfarin, which is marketed under the label Coumadin and other brand names. Twelve percent of the group received acenocoumarol, a generic marketed under several brand names. And doctors treated 6 percent with a class of drugs known as direct oral anticoagulants.
Researchers considered the amount of therapy that doctors prescribed to 57 percent of patients to be optimal. It was less than optimal in 28 percent and more than optimal in 15 percent, however.
The results indicated poor management of many patients' anti-clotting therapy, the team said.
Forty-seven patients had 105 anti-clotting-related events. Twenty-five were a bleeding event and six a blood-vessel-blocking event.
Patients whose anti-clotting agents had been managed poorly were 2.43 times more likely to experience a treatment-related adverse event, researchers calculated.
The team discovered that several common medicines can interfere with anti-clotting drug management. They include paracetamol, aspirin, Plavix (clopidogrel), coenzyme Q, Exjade (deferasirox), ibuprofen, Luminal (phenobarbital), and Lepsiral (primidone).
In addition, the team identified several factors contributing to an increased risk of complications from blood-clotting agents. Patients with atrial fibrillation, patients receiving Tracleer (bosentan), or patients with poorer lung function were at higher risk of anti-clotting-related complications, they found.
"An association between poor anticoagulation control and developing anticoagulation-related complications was found," the team wrote. The best management occurred at centers specializing in anti-clotting agents, they wrote. "Therefore, PAH patients with need for anticoagulation should be referred to these centers."