Top 14 Pulmonary Hypertension Stories of 2014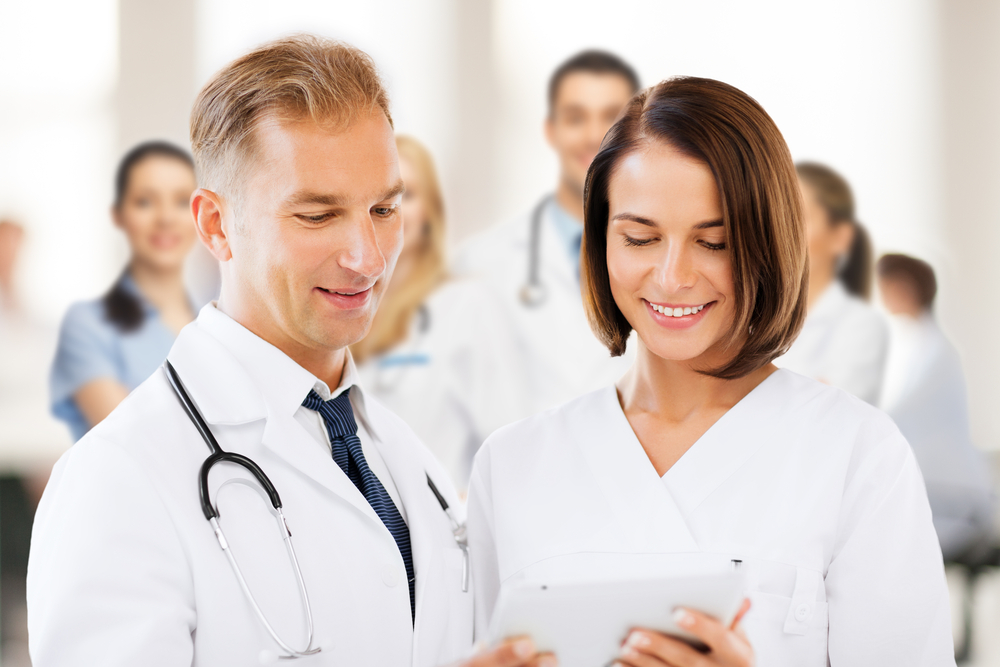 As the year 2014 comes to a close, Pulmonary Hypertension News – your reliable online source for the latest on pulmonary hypertension treatments, events, clinical trials, and research updates – brings you a concise outline of our "Top 14 Pulmonary Hypertension Stories of 2014:"
No. 14 – "Pulmonary Hypertension, Other Lung Disease Research To Benefit from Cutting-Edge Lung Imaging Innovation"
George Osborne, U.K.'s Chancellor of the Exchequer, announced this year that the University of Sheffield was awarded £7.5 million to expand development of its world-leading clinical lung imaging research technology that may lead to significant advances in treating a wide range of pulmonary disease, including Pulmonary Hypertension.
No. 13 – "New Molecular Mechanism for Pulmonary Hypertension That Can Be Corrected"
At the Max Planck Institute for Heart and Lung Research in Bad Nauheim and Giessen University, a team of scientists under the leadership of Dr. Soni Savai Pullamsetti is uncovering potential reasons why pulmonary arteries become narrowed and lead to pulmonary hypertension. The findings could lead to a new generation of PH therapies.
[adrotate group="4″]
No. 12 – "Reata Begins Enrollment For PAH – LARIAT Phase 2 Study Examining Bardoxolone Methyl for Treating Pulmonary Arterial Hypertension"
Texas based Reata Pharmaceuticals, Inc. enrolled the first patient in a Phase 2 dose ranging study examining the safety, tolerability, and efficacy of bardoxolone methyl in patients with pulmonary arterial hypertension (PAH). Their novel, experimental PAH therapy continues to be tested, and the enrollment period is still open in the U.S. 
No. 11 – "New Merger Bolsters Development of Drug For Idiopathic Pulmonary Fibrosis, a Disease Associated With PH"
PH and PF are co-morbidities that are often associated with one another, making research and development news about PF germane to the PH patient population. InterMune, Inc., a biotechnology company focused on the development of innovative therapies in pulmonology and orphan fibrotic diseases, has been developing a novel therapy called pirfenidone for the treatment of adults with mild to moderate IPF — a news story that resonated with the PH community in 2014.
No. 10 – "Pulmonary Arterial Hypertension Reveals Characteristics Similar To Diabetes, Cancer"
A research team from the University of Alberta, led by Dr. Evengelos Michelakis, claims to have found a link between Pulmonary Hypertension, diabetes, and cancer. The new findings could allow physicians to anticipate the onset of the disease early, helping them to improve lifespan and quality of life.
[adrotate group="3″]
No. 9 – "Pulmonary Hypertension Advocates To Appear On ABC's "Nightline" Promoting "Team Phenomenal Hope""
Pulmonary Hypertension News profiled PH advocates Team Phenomenal Hope and their compelling bicycle trek through twelve states, 3,000 miles, and 170,000 vertical feet of elevation, in order to raise money and awareness for the disease. Publicity efforts such as these help to educate the public at large about the disease and raise awareness as well as funding for new research and development.
No. 8 – "Discovery Channel To Air Documentary on Idiopathic Pulmonary Fibrosis"
Every Breath Counts: Idiopathic Pulmonary Fibrosis, a documentary to mark Pulmonary Fibrosis Awareness Month, aired on the Discovery Channel on September 13th and 27th at 8:00 am ET/PT. The documentary aimed to help increase public awareness and understanding of idiopathic pulmonary fibrosis (IPF), and was to date one of the most high-profile television events for profiling the disease.
No. 7 – "American Heart Association Publishes Major Update on Pulmonary Hypertension Advances"
People often think of Pulmonary Hypertension as an issue involving the lungs, but it is a heart-related disease as well. The American Heart Association's (AHA) journal Circulation has announced plans for a new thematic series on the recent advances in diagnosing and treating Pulmonary Hypertension (PH), in which an expert research team will present progress made in the research field for the disease.
No. 6 – "Experimental Therapy Targets Inflammation in Pulmonary Arterial Hypertension"
Inflammation has become an increasing studies condition for a wide range of diseases, including Pulmonary Hypertension. Reata Pharmaceuticals, Inc.'s experimental therapy for PAH is novel in that it treats the inflammation associated with PAH, which in turn provides therapeutic benefits, as suggested by the company's early clinical trials.
No. 5 – "Major Signaling Pathway in Scleroderma May Enable Effective Treatments, Cures"
In addition to IPF, SSc, also known as "Scleroderma," is also a co-morbidity associated with Pulmonary Hypertension. Researchers at Michigan State University, led by chairperson of the Department of Pharmacology and Toxicology Dr. Richard Neubig, may have found a way to treat the trigger of scleroderma.
No. 4 – "Pulmonary Hypertension & Pulmonary Arterial Hypertension: Categories, Risk Factors And Treatments Profiled"
The Pulmonary Hypertension Association (PHA) aims to shed light and make people understand the how debilitating Pulmonary Hypertension & Pulmonary Arterial Hypertension is for those with the disease. The sustained effort of the PHA in 2014 to advocate for more awareness and funding for the disease was the largest ever in the organization's history.
No. 3 – "New Survey Finds People With Pulmonary Hypertension Face Serious Health, Social And Financial Impacts"
Canada's Pulmonary Hypertension Association (PHA) Patient and Caregiver Survey revealed that those in Canada diagnosed with pulmonary hypertension (PH) are experiencing serious financial, social, and physical burdens as a result of being diagnosed with disease. The report speaks to the challenges and limitations that people with PH experience all over the world.
[adrotate group="3″]
No. 2 – "PHA Launches New Awareness Campaign, Site, and App"
The Pulmonary Hypertension Association (PHA) has launched a new campaign to raise attention about pulmonary hypertension (PH), called PHAware. The main purpose of the campaign is to reach the general public, news media, and potential donors in order to expand their exposure, both nationally and internationally. At the center of the campaign is an innovative mobile app that can keep people connected to the latest PH developments.
No. 1 – "Pulmonary Hypertension & Viagra: Researchers Discover Novel Mechanisms of Sildenafil for Disease"
The public often associates drugs with one particular use. However, throughout the course of clinical trials for experimental therapies, investigators often discover other uses for popular drugs. In attempting to understand the mechanism by which pulmonary vascular remodeling initiates right ventricular failure and hypoxia, a group of researchers from the University of Pécs, Hungary have also revealed important clues regarding the novel mechanisms responsible for the beneficial effects of Viagra use in PH patients.
It was a great year for PH research, fundraising and building awareness worldwide. Subscribe to Pulmonary Hypertension News, and follow us on Facebook and Twitter to receive daily PH updates. May you have a prosperous New Year ahead!