PAH Trials Pausing Enrollment for COVID-19, United Therapeutic Says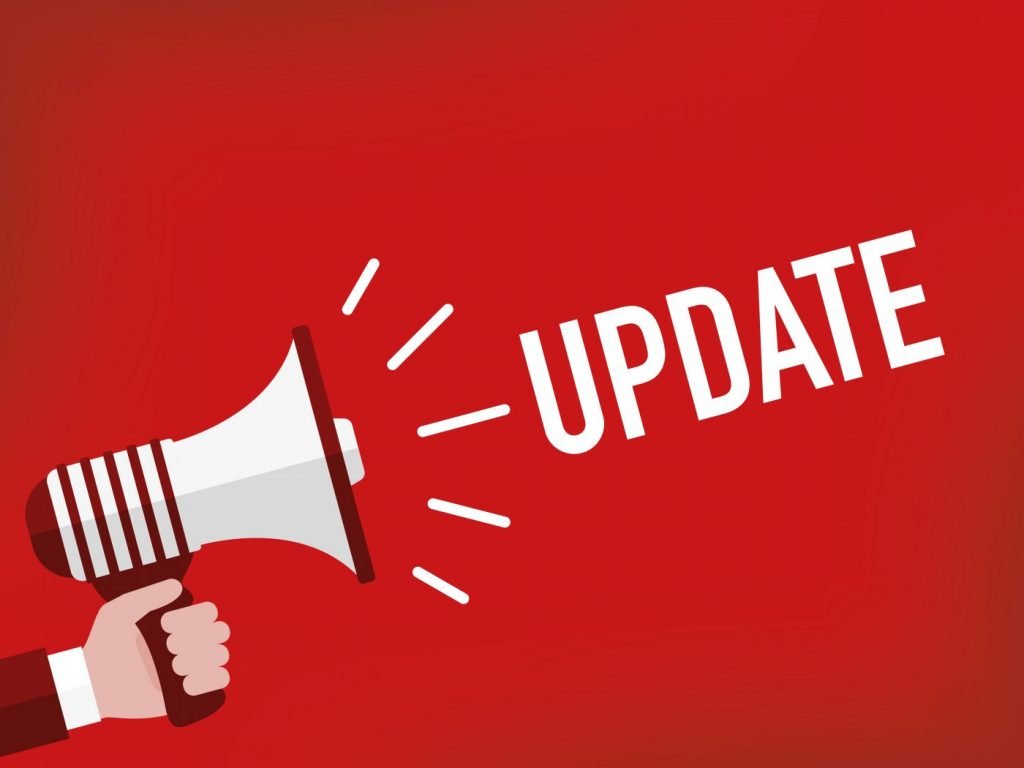 United Therapeutics has temporarily stopped enrolling patients in ongoing clinical trials of treprostinil-based therapies for pulmonary arterial hypertension (PAH) amid the COVID-19 pandemic, the company announced.
Treprostinil is a man-made version of the hormone prostacyclin, a natural compound that helps blood vessels relax and widen, prevents arteries from blocking, and improves blood flow.
United Therapeutics is a developer of treprostinil-based therapies for PAH, including Tyvaso, an inhaled formulation of treprostinil, Remodulin, administered as an injection under the skin (subcutaneously) or into a vein (intravenously); and Orenitram, an extended-release oral formulation of treprostinil.
No shortages in these medications are expected, with supplies adequate to meet demand, it added.
Ongoing clinical PH trials continue as planned, but most have paused new patient recruitment due to COVID-19. "As such, we expect that completion and data readouts for several of our ongoing and planned studies will be delayed," the company stated in a press release.
Trials with paused enrollment
Studies with paused enrollment include the Phase 3 PERFECT (NCT03496623) trial, which is evaluating Tyvaso against a placebo in patients with pulmonary hypertension (PH) due to chronic obstructive pulmonary disease (PH-COPD). The study's main goal (endpoint) is a change in exercise capacity and endurance at week 12 compared to the trial's start, measured through the 6-minute walk test (6MWT).
The Phase 1 BREEZE study (NCT03950739) also paused new patient enrollment. This trial is testing Treprostinil-Technosphere (TreT), a novel delivery system for treprostinil using a small, portable breath-powered inhaler called Technosphere, designed by MannKind.
In the trial, 45 PAH patients on a stable regimen of Tyvaso will switch to a corresponding dose of TreT. The goal is to simplify dosing, assess safety, and offer PAH patients a more convenient and tolerable treprostinil treatment option.
A second study in healthy volunteers that opened in March is comparing the pharmacokinetic profile of Treprostinil Technosphere to that of Tyvaso. Of note, pharmacokinetics refers to the therapy's absorption, distribution, and metabolism, and its excretion.
Results of these two trials, expected by year's end depending on patient enrollment, could be used to support a new drug application to the U.S. Food and Drug Administration (FDA) requesting TreT's approval.
Two Phase 3 trials, ADVANCE OUTCOMES (NCT03626688) and ADVANCE CAPACITY (NCT04084678), have also paused enrolling PAH patients. These trials are evaluating ralinepag, a next-generation, oral medicine that mimics the action of prostacyclin.  Discovered and first developed by Arena Pharmaceuticals, United acquired worldwide rights to ralinepag in January 2019.
Both ADVANCE trials will assess ralinepag versus a placebo treatment in patients with PAH, who will continue to receive standard-of-care therapy.
ADVANCE CAPACITY is set to enroll 193 people, and to last 28 weeks with an optional open label extension period. Its primary goal is changes at week 28 in peak oxygen consumption (VO2) assessed by cardiopulmonary exercise testing.
The ADVANCE OUTCOMES trial will enroll about 700 PAH patients, and its main goal is to assess the time, from randomization, to the first protocol-defined clinical worsening event.
Patient enrollment in the Phase 2 trial SAPPHIRE (NCT03001414) will also be affected. This study is evaluating the efficacy and safety of repeated monthly dosing of autologous (own) endothelial progenitor cells, or EPCs, in people with severe PAH taking standard-of-care therapy.
EPCs are cells that give rise to endothelial cells that line the interior of blood vessels. Before being infused back to patients, EPCs are engineered to carry the endothelial nitric oxide synthase, or eNOS. eNOS has been shown to enhance the remodeling activity of EPCs in a PAH model.
A total of 45 people will be randomly assigned to one of three groups. One group will receive a placebo treatment for six months, followed by 6 months of autologous EPC treatment (EPCs derived from self, or the patient). Another group will receive EPCs for six months, followed by placebo for six more months; the third will be given autologous EPCs for 12 months.
The study's primary goal is the change in the 6MWT from baseline (study start) to month six.
Finally, a planned Phase 1 study assessing an oral prodrug version of Orenitram, called OreniPro, is also paused. OreniPro was developed as an alternative to increased the treatment's tolerability and convenience through a once-daily dosing regimen.
"While enrollment is paused, we are exploring ways to continue and expand our efforts to enter into contracts with additional clinical study sites and complete other site activation activities for certain studies where practicable, in order to rapidly resume enrollment of our clinical studies at the appropriate time," United Therapeutics stated in its release.
COVID-19 and treatments
Despite the constrains imposed by the pandemic, supply of its treprostinil-based therapies is guaranteed for two years at current levels of demand, the company said. Production of treprostinil-based therapies is continuing as usual, without anticipation of any shortages.
The distribution of medicines to patients and hospitals, as well as nursing support services by specialty pharmacy distributors, also continues without interruption.
United Therapeutics also expects to launch, over the coming years, three PAH products on the market: the Remunity Pump, the Implantable System for Remodulin, and the Trevyent system.
It remains "on track to launch the Remunity Pump for Remodulin in July 2020, but recognize[s] that the launch could be delayed or limited due to pandemic-related constraints." The Remunity pump, developed by United and DEKA Research & Development, allows for constant, subcutaneous (under-the-skin) delivery of Remodulin.
Recently the FDA granted an extra clearance to the Remunity pump, allowing the system to be used with drug cassettes that have been prefilled by specialty pharmacies.
But the launch of Medtronic's implantable system for Remodulin, known as ISR, is delayed until 2021, the company said. The system was approved by the FDA in 2018.
The launch of Trevyent — developed by SteadyMed Therapeutics, a subsidiary of United Therapeutics — is also delayed. Trevyent is a subcutaneous (under the skin) delivery system for treprostinil using a PumpPatch, which is a disposable, electronically controlled, pre-filled and pre-programmed device that delivers a two-day supply of treprostinil subcutaneously.
The FDA recently responded to United's request for Trevyent approval to treat PAH, filed in 2019, with a request for further clarification. United is now reviewing FDA's April complete response letter, before re-submitting an updated application later this year or next.
The company announced it remains on track to request broader use of Tyvaso in an FDA filing  that will incorporate the latest results from the Phase 2/3 INCREASE trial (NCT02630316) as supporting data. This trial tested the therapy's efficacy in treating pulmonary hypertension associated with interstitial lung disease (ILD).
Results reported in February showed that the trial met its main endpoint, with an improvement in exercise capacity. Patients also experienced a reduction in levels of NT-proBNP, a marker of right heart failure in PH, and went for a longer period of time before a first clinical event marking disease worsening.
"We're excited that our supplemental new drug application to expand the potential Tyvaso patient population with the INCREASE study results remains on track for a mid-year filing and, along with our partner DEKA, we're preparing for a July 2020 launch of our Remunity Pump," Martine Rothblatt, PhD, chairman and CEO of United Therapeutics, said.
Potential COVID-19 therapies
United has expanded its collaboration with Celularity to test the off-the-shelf cell therapy, CYNK-001, in adults with COVID-19.
CYNK-001 is made of donor (allogeneic) hematopoietic (blood-forming) stem cells extracted from human placentas. The stem cells are then transformed into natural killer (NK) cells.
Key players of the immune system, NK cells act as sentinels and may help to keep viral replication under control.
The FDA approved a clinical trial to test CYNK-001's safety, tolerability, and efficacy in up to 86 people with COVID-19 in April. The Phase 1/2 CYNK001COVID study (NCT04365101) is not yet recruiting participants.
Lung Biotechnology, a subsidiary of United Therapeutics, will support Celularity in the CYNK001COVID study. United holds the global rights to commercialize CYNK-001 for COVID-19 and acute respiratory distress syndrome (ARDS), a major cause of death among COVID-19 patients.
United is also investigating the potential use of Tyvaso and other therapies to treat ARDS.