Maintaining Mental Strength While Physically Weak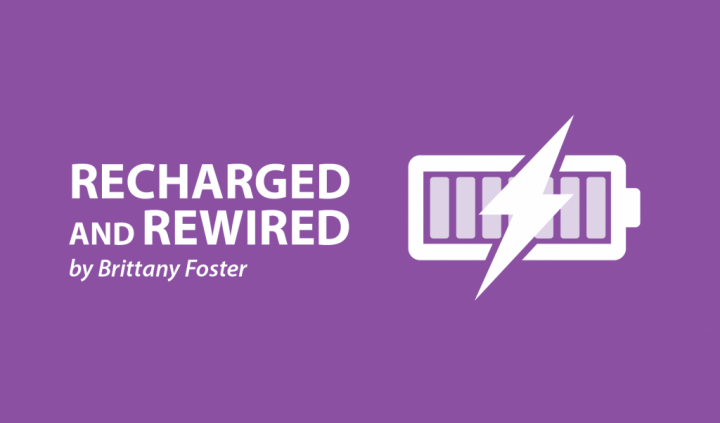 "How have you been feeling mentally? How are your anxiety and depression with all that is going on?"
Every week when my therapist calls me for our appointments, I am asked how I am doing. Usually I respond sarcastically and say, "Oh, you know, just living the dream!" After making my sarcastic and witty comments, I let my therapist know how I am doing both physically and mentally. Mental health has always required work. I've learned that it needs just as much attention, if not more, than my physical health.
The mental strength I've maintained over the last few months has surprised me. Even though I have experienced many physical ups and downs, I have gained strength in other ways. Being strong mentally means making time for self-care, allowing myself to feel my emotions even if they are difficult, and acknowledging my physical body without judgment.
Sometimes I question if I am doing too much. Some days I feel so emotionally and physically exhausted that it's hard to work my normal work schedule. I have to spend hours on the phone talking with doctors, scheduling appointments or procedures, communicating through patient portals online, and working to get my medical team of doctors all on the same page when it comes to my care. Doing this requires time and energy. It is difficult to establish a healthy balance between taking care of my health needs and taking care of my personal needs, including work and time for family, friendships, and myself.
Lately, making time for self-care has been important to me and has drastically helped to improve my emotions and overall feeling of well-being, even on days I am hurting. My version of self-care can be as simple as buying a few planners to stay organized and creating a schedule. Self-care also looks like setting and communicating boundaries in both my personal and professional life. I have been making time for things I love, especially when life starts to feel overwhelming. I take trips to the beach to work by the ocean or just get away for a few hours and escape from stress. I allow myself to have "me time," even if I have to add it into my calendar as a reminder.
Allowing myself to fully feel all my emotions has freed my mind from a lot of added noise and distraction. I usually struggle with feeling the most anxious when I let my emotions build up over time. Typically, instead of expressing my emotions in the moment they are warranted, I bottle them up. It helps to shove my emotions to the side temporarily, but long term it only leads to more internal conflicts and external arguments that are blown out of proportion. Giving myself permission to feel my hurt and talking about my difficult emotions in therapy has really helped.
Not only have I been allowing myself to emotionally feel, but I have also been allowing myself to acknowledge my physical hurt. On my worst days, I struggle with feelings of defeat. I obsess over the thought of my body failing me and all it is not doing for me at that time. I have always been my own worst critic when it comes to my body and all it can or cannot do. Working to accept my limitations on a day-to-day basis has eased the anxiety surrounding physical symptoms. I have acknowledged what my body needs daily and sometimes hourly. Treatments and self-care are not easy, but I am learning that they are worth it.
When I am feeling physically weak, my mind naturally shifts toward negativity. Making time for myself, acknowledging my emotions, and accepting my physical limits as they happen has helped me maintain strength during my most challenging moments.
***
Note: Pulmonary Hypertension News is strictly a news and information website about the disease. It does not provide medical advice, diagnosis, or treatment. This content is not intended to be a substitute for professional medical advice, diagnosis, or treatment. Always seek the advice of your physician or other qualified health provider with any questions you may have regarding a medical condition. Never disregard professional medical advice or delay in seeking it because of something you have read on this website. The opinions expressed in this column are not those of Pulmonary Hypertension News or its parent company, BioNews Services, and are intended to spark discussion about issues pertaining to pulmonary hypertension.