People With Different Rare Diseases Share Common Struggles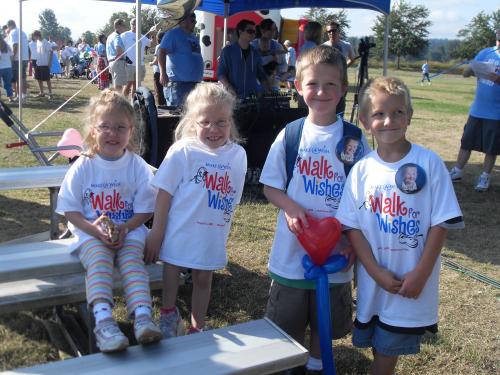 Second in a series. Read part one.
In last week's column, I shared the inspirational story of Cassidy Huff. Cassidy and my son Cullen became friends through the Make-A-Wish Foundation 12 years ago. When they met, Cullen had been recently diagnosed with pulmonary hypertension (PH). Cassidy has Conradi-Hünermann syndrome.
They have come a long way since August 2009. Cullen received a heart and double-lung transplant and no longer has PH. And Cassidy, well, she is a force to be reckoned with. The two have overcome many obstacles caused by their rare diseases, but conquering them has been far from easy.
This is one reason that many, including myself, consider them an inspiration. But Cassidy and Cullen have conflicting emotions when people refer to them as such.
In an interview via email, Cassidy noted, "As I've grown up, I've been called an inspiration for simply existing and I hated it!"
But over time, that view has changed. She believes inspiration is subjective.
She continued, "Everyone views inspiration differently and they have different things that drive them forward." Cassidy derives inspiration from music and from writing rather than from people. She wrote, "I don't find many people inspiring because I don't like to put people on an unrealistic pedestal — I believe that's unfair to them."
She does, however, find certain qualities inspirational and looks up to multiple people in her life. The qualities Cassidy admires include a "person's outlook on life" (everyone's outlook is different, which interests her greatly), "determination and drive," and an "unwillingness to fit inside the 'box' that society tries to put them in."
When Cassidy was a child, she didn't have anyone her age to bond with over having a rare condition. She was trying to cope with this when she met Cullen. He was also struggling, given his then recent PH diagnosis.
At school, Cassidy limited discussions of her disease for fear that people wouldn't understand. For this reason, Cassidy was excited to meet Cullen. Although he was older than her, she loved that she could be herself around him. It meant so much to Cassidy to have someone who said, "Yeah, I totally understand!" rather than "Oh, that must be so hard for you!"
The age difference didn't bother Cullen, either. Children living with serious health conditions are often wise and mature beyond their years. Cassidy and Cullen were no exception.
As children, they were treated at the same hospital. Cassidy's memory of hanging out with Cullen during hospital stays is foggy because she was often on a lot of medications.
One incident she remembers is being in her halo-gravity traction, a method of gradually stretching a curved spine, and experiencing debilitating migraines. She wasn't allowed visitors because that meant lights on and people talking, which she couldn't handle. But she made an exception for Cullen. He brought her a little stuffed bunny and sat down next to her bed. She explained to him how upset she was with her current situation.
Cassidy wrote that when she was done complaining, he looked at her and said, "I completely understand. I'm on meds that make me have really bad migraines, too." Just hearing someone say those words and relate to "one of the most difficult medical experiences of my life" was like a giant weight being lifted off her shoulders.
"It finally felt like someone understood what I was going through and didn't pity me because of it," Cassidy wrote.
Cullen gave her advice and suggestions that had helped him through his migraines. Cassidy said she used many of those tactics to keep her pain at bay. "I don't think he realized it," Cassidy said, "but he helped me a lot just by those few conversations we had."
Cassidy has witnessed that many people living with rare diseases share a common struggle. "No matter how strong our support system is, there's always that feeling of isolation and fighting alone that looms over you." She has also observed that their common strength is seeing people for who they are, and remaining positive when facing adversity.
Cassidy understands that there may be days when you question your purpose in life, but she promises you're here for a reason.
She wrote, "Don't let other people distract you from what you want to accomplish. This is your life! Don't wait around for it to come and find you. No dream is too big. Go out and catch those dreams. It's not impossible. Breathe. Live every day to the fullest. I'm proud of you. Go change the world!"
***
Note: Pulmonary Hypertension News is strictly a news and information website about the disease. It does not provide medical advice, diagnosis, or treatment. This content is not intended to be a substitute for professional medical advice, diagnosis, or treatment. Always seek the advice of your physician or other qualified health provider with any questions you may have regarding a medical condition. Never disregard professional medical advice or delay in seeking it because of something you have read on this website. The opinions expressed in this column are not those of Pulmonary Hypertension News or its parent company, BioNews, and are intended to spark discussion about issues pertaining to pulmonary hypertension.