Researchers Pinpoint Protein that Contributes to Blood Vessel Changes in PAH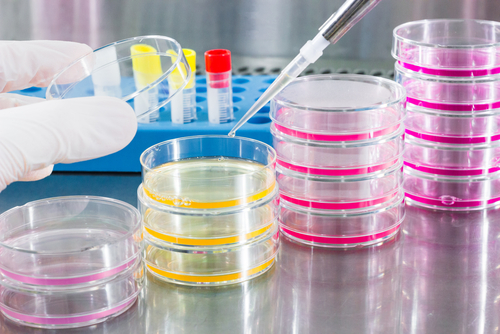 A protein called RAGE was found to be an important contributor to the remodeling of blood vessels in pulmonary arterial hypertension (PAH). This is an important finding because it could lead researchers to develop new strategies that target RAGE protein as a potential treatment for the life-threatening disease.
The RAGE protein, which stands for "receptor for advanced glycation end products," was found in abnormally higher levels in cells lining the blood vessels, contributing to their expansion in patients with PAH.
The discovery was described in the study "Crucial role of RAGE in inappropriate increase of smooth muscle cells from patients with pulmonary arterial hypertension," published in the journal PLOS One.
PAH is a progressive disease characterized by increased pulmonary arterial pressure and pulmonary vascular resistance. These features are mainly due to the severe remodeling of blood vessel structures, mostly through the expansion of cells lining the vessels, including pulmonary artery smooth muscle cells (PASMCs).
Several treatment options are currently available to manage PAH symptoms, but better ones are needed. Developing them requires a better understanding of the underlying mechanisms involved in blood vessel remodeling.
In the study, Japanese researchers found that the RAGE protein could be an important contributor to PAH development. RAGE is believed to play a role in a broad range of inflammatory, degenerative, and hyperproliferative diseases, including rheumatoid arthritis, atherosclerosis, and cancer. The protein also is believed to contribute to the development of asthma.
To explore RAGE's potential role in pulmonary arterial hypertension, researchers analyzed PASMC samples from 12 patients who had undergone lung transplants, including nine patients with idiopathic pulmonary arterial hypertension, and three with heritable PAH. The samples were compared to pulmonary artery biopsies from nine patients who underwent surgery for lung cancer but did not have PAH.
Researchers found that RAGE levels were significantly higher in PAH patients and practically absent in those without the disease. Signaling molecules known to bind to and activate RAGE also were present at higher levels in PAH patients.
Further analysis revealed that PASMCs collected from PAH patients replicated at a higher rate than those of controls, without external stimuli. When researchers exposed PASMC cells to a chemical that inhibited the RAGE protein, their proliferation rate decreased significantly in both idiopathic and hereditary PAH.
Additionally, a small DNA sequence known to block RAGE activity had the same effect on PASMC growth and expansion, further confirming the previous findings and the protein's role in the remodeling process.
Given these results, the team believes that "RAGE plays a crucial role in the inappropriate increase of PAH-PASMCs," and the "inhibition of RAGE signaling may be a new therapeutic strategy for PAH."