AER-901 development program will include PH-ILD
Aerami Therapeutics advances research into inhaled formulation of imatinib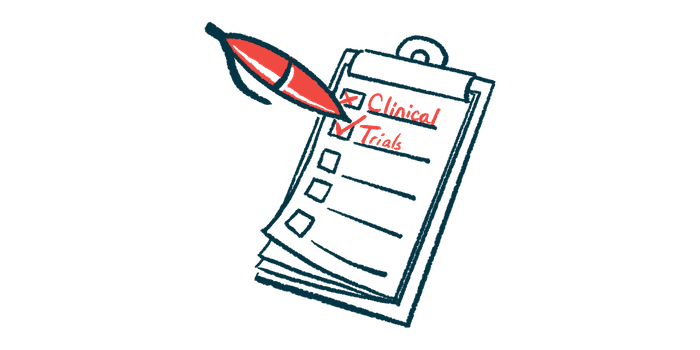 The development program of AER-901, Aerami Therapeutics' inhaled formulation of imatinib, will include pulmonary hypertension associated with interstitial lung disease (PH-ILD).
According to the company, data from a completed Phase 1 clinical trial support the progression of AER-901 into Phase 2 trials for pulmonary arterial hypertension (PAH) and PH-ILD.
"Expansion of our AER-901 development program to include PH-ILD demonstrates Aerami's deepening focus on pulmonary hypertension and commitment to help people with these devastating conditions live longer and better lives," Lisa Yañez, CEO of Aerami, said in a press release.
PAH is caused by the narrowing of the pulmonary arteries, which restricts blood flow to the lungs and causes high blood pressure. This makes it harder for the heart to pump blood to the lungs and can lead to heart failure.
Interstitial lung disease (ILD) consists of inflammation and scarring — called fibrosis — of the lungs, making it hard for the lungs to get enough oxygen. Approximately 10-15% of individuals with ILD may be diagnosed with PH. Currently, Tyvaso and Tyvaso DPI are the only therapies approved by the U.S. Food and Drug Administration (FDA) for PH-ILD.
In AER-901, imatinib is inhaled directly into the lungs using the FOX nebulizer, a handheld device that delivers the medication as a fine liquid spray, using a mechanical flow regulator to control the patient's inhalation. The treatment is being developed under an exclusive global license from Vectura Group, making use of the FOX nebulizer.
AER-901 recently completed a Phase 1 clinical trial (NCT04903730) in healthy volunteers. The trial results, according to Aerami, will be used to obtain clearance from the FDA to start the Phase 2 clinical trial.
"The feedback we have received from clinical experts validates our confidence in the potential for AER-901's reverse-remodeling mechanism of action in PH-ILD and we believe our Phase 1 data support our goal of initiating Phase 2 development in both PAH and PH-ILD by mid-2023," Yañez said.
Imatinib blocks the activity of certain proteins — called tyrosine kinases — associated with cancer growth. The processes targeted by imatibib also participate in the abnormal cell growth and blood vessel changes — called vascular remodeling — that drive PAH progression.
An oral formulation of imatinib, approved to treat some types of cancer, was tested as an add-on medication in a Novartis-sponsored Phase 3 trial of PAH called IMPRES (NCT00902174). Although imatinib significantly improved exercise capacity and vascular function, serious adverse events and treatment discontinuations were common.
A lower dose of AER-901
By delivering inhaled imatinib directly to the lungs, the company believes that the therapeutic dose of AER-901 would be lower and safer.
"We believe that the data from our Phase 1 trial, along with results of our nonclinical studies, strongly support our hypothesis that AER-901 can target delivery of low-dose imatinib to the lung at therapeutic levels while greatly reducing systemic exposures relative to oral imatinib," said Gary Burgess, MD, consultant chief medical officer to Aerami. "We believe these data will further differentiate AER-901 from other inhaled tyrosine kinase inhibitors in pulmonary hypertension and will enable us to initiate Phase 2 development."
"Given its mechanism of action and mode of administration, I am excited by the potential of AER-901 to address underlying drivers of disease progression and to be working closely with the Aerami team on their Phase 2 program," said Oksana Shlobin, MD. Shlobin is medical director for the Pulmonary Hypertension Program and director of outreach and education at Inova Fairfax Hospital.