Uptravi IV Offers Important Option for Patients, Exec Says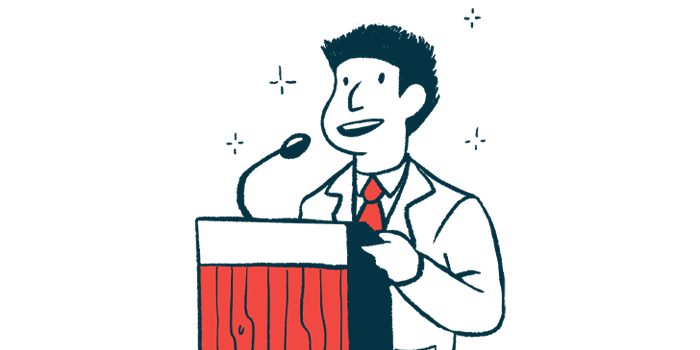 In late July, the U.S. Food and Drug Administration (FDA) approved a new formulation of Janssen's Uptravi (selexipag) for use by people with pulmonary arterial hypertension (PAH).
Uptravi already was available as an oral tablet. The new formulation is intravenous (IV) — meaning it is administered by an infusion directly into the bloodstream. It is intended to prevent treatment interruptions in patients who are temporarily unable to take oral medications.
"Previously, patients who were unable to take Uptravi oral medication may have had to undergo an interruption in treatment—which might require retitration following the reintroduction of Uptravi tablets. With this new IV formulation, Uptravi patients will now be able to continue on treatment even if they are temporarily unable to take oral therapy," Sean Studer, MD, senior director, medical affairs, pulmonary hypertension, at Janssen (a part of Johnson & Johnson), said in an email to Pulmonary Hypertension News.
Studer added that avoiding treatment interruptions "is incredibly important for patients with PAH, as staying on therapy is key given the progressive nature of the disease." Breaks in treatment may allow the disease to progress faster, meaning worse symptoms.
Approval of the new IV formulation was based on data from a Phase 3 clinical trial (NCT03187678) sponsored by Actelion (now owned by Janssen). In the trial, 20 PAH patients who were stably on oral Uptravi switched to the IV formulation for a day-and-a-half, then switched back.
Results were published earlier this year, and showed that treatment was generally well-tolerated, with no unexpected safety findings, and did not lead to any symptomatic changes in blood pressure.
"Adverse reactions that resulted from Uptravi IV were similar to those associated with Uptravi tablets, with the exception of infusion site reactions, such as infusion site erythema/redness, pain and swelling," Studer said.
Common side effects associated with both forms of the medication included headache, diarrhea, nausea, vomiting, pain in jaw, muscle pain, pain in extremity, flushing, and arthralgia (joint pain), he added.
Intravenous Uptravi is administered through a twice-daily infusion that takes 80 minutes to complete, according to the updated FDA label. Dosing for the IV formulation is tailored based on an individual's dosage of the oral medicine. In general, it's recommended that IV doses be 12.5% higher than the oral formulation. According to Studer, the slightly higher IV dose provides "comparable exposure to the active metabolite, which is the main contributor to the pharmacological effect" of Uptravi.
Studer stressed that clinicians should determine the optimal length of IV treatment. He also said that the intravenous formulation "was not studied for long-term use, treatment escalation or initiating new patients on Uptravi."
The FDA's approval covered adults with World Health Organization functional class II or III PAH — meaning individuals with slight (class II) or marked (class III) limitations on normal physical activity. The clinical trial was open to participants with classes I-III. The intravenous formulation is not being tested currently in functional class IV, according to Studer.
The Janssen executive said the company intends to maintain affordable access to the oral and IV formulations of Uptravi.
"We understand how important it is for PAH patients to take the medication prescribed by their physician, and we're working tirelessly to ensure reimbursement coverage for Uptravi IV," Studer said.
"We are very pleased to make this new Uptravi IV formulation available to address this need for healthcare professionals and PAH patients," he added.